History of Emotions

Series Editors: Peter N. Stearns and Susan Matt

Love, anger, sadness, shame. All have a history, and all have shaped history. The University of Illinois Press introduces a new series that explores the vital field of the history of emotions – a field that offers innovative and often startling perspectives on the past. Discarding outdated notions of people in past societies as purely rational actors, scholars in the series will examine how history felt to those who lived it and how private feelings have shaped public realities. They will present cutting edge research on the way emotions, and the social rules that govern them, have shaped domestic relationships, gender roles, and work dynamics. The series will publish books that explore the diverse ways individuals have experienced and expressed particular emotions as well as scholarship that examines the connections between emotions and political, religious, economic, and family life. It seeks studies of emotional experience, emotional norms, emotional communities, and the connections between the emotions and other aspects of social and personal behavior. The History of Emotions series encourages contributions from, and concerning, all major regions of the world, and a wide variety of time periods.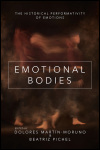 The Historical Performativity of Emotions
Author: Edited by Dolores Martín-Moruno and Beatriz Pichel
Pub Date: December 2019

What emotional bodies teach us about past and present societies learn more...


Author: Peter N. Stearns
Pub Date: October 2017

A bold look at a humbling emotion learn more...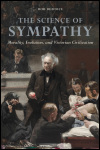 Morality, Evolution, and Victorian Civilization
Author: Rob Boddice
Pub Date: November 2016

How the first generation of Darwinists redefined the idea of sympathy learn more...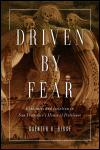 Epidemics and Isolation in San Francisco's House of Pestilence
Author: Guenter B. Risse
Pub Date: January 2016

How diseases are made worse by the fear of them learn more...


Author: Edited by Susan J. Matt and Peter N. Stearns
Pub Date: January 2014

More than a feeling--studying the emotional life of the past learn more...