Page:
1
2
International Nietzsche Studies


This series seeks to publish original works and scholarly translations of important books that contribute significantly to the understanding of the life, work, and influence of Friedrich Nietzsche. Essay collections are not encouraged.

This series is closed.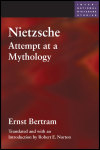 E-book Sale: $19.95

Author: Ernst Bertram
Pub Date: February 2009

The only English translation of a crucial interpretation of Nietzsche learn more...


E-book Sale: $19.95
An Intellectual Biography
Author: Thomas H. Brobjer
Pub Date: April 2008

A sourcebook of the chronology and range of Nietzsche's reading learn more...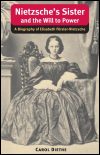 A Biography of Elisabeth Förster-Nietzsche
Author: Carol Diethe
Pub Date: July 2007

Elizabeth Förster-Nietzsche's own will to power and its effects on Nietzsche, his life, and his reputation learn more...


Author: Friedrich Nietzsche
Pub Date: 2006

The first English translation of Nietzsche's vital thinking on the pre-Platonics learn more...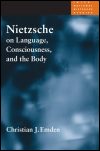 E-book Sale: $19.95

Author: Christian J. Emden
Pub Date: July 2005

Vindicating Nietzsche as a man of--and ahead of--his time learn more...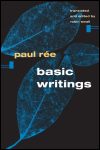 E-book Sale: $19.95

Author: Paul Rée
Pub Date: July 2003

The first English translations of two of the German philosopher Paul Ree's most important works learn more...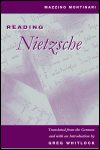 Author: Mazzino Montinari
Pub Date: March 2003

A collection of essays and lectures by one of the foremost Nietzsche scholars cast new light on Nietzsche's life and works learn more...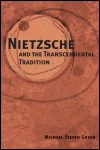 Author: Michael Steven Green
Pub Date: April 2002

learn more...


Author: Steven Hales and Rex Welshon
Pub Date: April 2000

An analytical assessment of Nietzsche's views on many topics, demonstrating his core belief that the value of the world lies in our interpretation of it and even the very nature of the world depends upon perspective. learn more...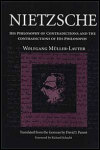 His Philosophy of Contradictions and the Contradictions of His Philosophy
Author: Wolfgang Muller-Lauter
Pub Date: 1999

learn more...


Page:
1
2