Lemann Institute for Brazilian Studies Series

Acquiring Editor: Daniel Nasset


See our featured title flyer here.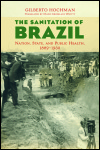 Nation, State, and Public Health, 1889-1930
Author: Gilberto Hochman
Pub Date: November 2016

The acclaimed study, available for the first time in English learn more...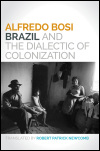 Author: Alfredo Bosi
Pub Date: September 2015

The provocative classic in its first-ever English translation learn more...