Page:
1
2
Statue of Liberty -- Ellis Island Centennial Series


The Statue of Liberty-Ellis Island Centennial Series focuses on immigration, ethnicity, and race as central issues in the history of the United States. The series aims to be at the forefront of research in the field, and welcomes studies of migration from Latin America, Asia, Europe, Africa, and Canada. In particular, the series encourages scholarship that is transnational in approach or that treats U.S. immigration, race, and ethnicity in comparative perspective.

This series is closed.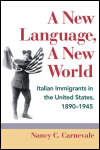 E-book Sale: $19.95
Italian Immigrants in the United States, 1890-1945
Author: Nancy C. Carnevale
Pub Date: Cloth: 2009; Paper: July 2012

An insightful history of Italian immigrants' personal experience of language in America learn more...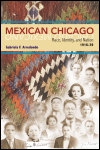 Race, Identity, and Nation, 1916-39
Author: Gabriela F. Arredondo
Pub Date: April 2008

Becoming Mexican in early twentieth-century Chicago learn more...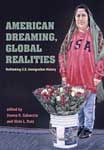 Rethinking U.S. Immigration History
Author: Edited by Donna R. Gabaccia and Vicki L. Ruiz
Pub Date: November 2006

An introduction to the best from the new directions in U.S. immigration history learn more...


Two Mennonite Communities and Mid-Twentieth-Century Rural Disjuncture
Author: Royden Loewen
Pub Date: November 2006

Rural families' strategies for coping with a world in transition. learn more...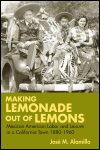 Mexican American Labor and Leisure in a California Town, 1880-1960
Author: José M. Alamillo
Pub Date: June 2006

How Mexican American workers challenged, transformed and politicized leisure learn more...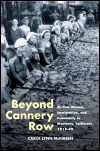 E-book Sale: $19.95
Sicilian Women, Immigration, and Community in Monterey, California, 1915-99
Author: Carol Lynn McKibben
Pub Date: January 2006

The unique role of Sicilian women in maintaining community through change learn more...


Italian Migrants in Urban America
Author: Diane C. Vecchio
Pub Date: January 2006

Challenging long-held patriarchal assumptions about Italian women's work in the United States learn more...


Labor Migration and the Formation of Multiethnic States
Author: Edited by Donna R. Gabaccia and Fraser M. Ottanelli
Pub Date: 2005

Italians migrants and the complex links between international class formation and nation building learn more...


Author: Suzanne M. Sinke
Pub Date: September 2002

learn more...


Making the United States Home, 1870-1930
Author: Orm Överland
Pub Date: July 2000

The author sums it up best: "What I call 'homemaking myths' are stories told in immigrant/ethnic groups both to bolster members' confidence in their identities as Americans and to prove to other Americans, in particular the traditionally dominant groups, that their particular group has a unique right to a home in the United States. " learn more...


Page:
1
2