Page:
1
2
3
4
5
6
7
Sport and Society

Acquiring Editor: Danny Nasset
Series Editors: Aram Goudsouzian and Jaime Schultz
Founding Editors: Benjamin Rader and Randy Roberts

The Sport and Society series publishes scholarly books as well as short books on individual sports directed to the student and general reader. These include new works dealing with sports in many academic disciplines as well as paperback reissues of scholarly and popular books.

See our featured title flyer here.



Author: Stephen Hardy and Andrew C. Holman
Pub Date: November 2018

Cold steel, cold war, and the epic of hockey learn more...


A History of America's Game
Author: Benjamin G. Rader
Pub Date: November 2018

The pastime from its origins to analytics, now in an updated new edition learn more...


Author: Harry Edwards
Pub Date: September 2018

The Fiftieth Anniversary edition of the pioneering study of sport and struggle learn more...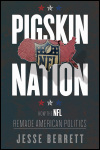 How the NFL Remade American Politics
Author: Jesse Berrett
Pub Date: May 2018

The incendiary union of two all-American institutions learn more...


Boxing and the Battle for Black Manhood, 1880-1915
Author: Louis Moore
Pub Date: October 2017

Hardworking prizefighters and the battle against a racist America learn more...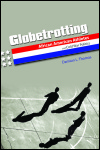 African American Athletes and Cold War Politics
Author: Damion L. Thomas
Pub Date: Cloth: 2012; Paper: February 2017

Deploying African American sports stars in the Cold War learn more...



Author: Debra A. Shattuck
Pub Date: February 2017

America, its women, and its game learn more...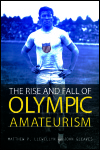 Author: Matthew P. Llewellyn and John Gleaves
Pub Date: August 2016

A first-ever history of the reality, and the myth, behind the Olympic Games' foundational belief learn more...


Sport Celebrity and the Laws of Reputation
Author: Sarah K. Fields
Pub Date: May 2016

The evolving legal definition of "out of bounds" learn more...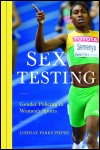 Gender Policing in Women's Sports
Author: Lindsay Parks Pieper
Pub Date: May 2016

An epic and overlooked story of female participation in the Olympic Games learn more...


Page:
1
2
3
4
5
6
7