Page:
1
2
3
4
Sport and Society

Acquiring Editor: Danny Nasset
Series Editors: Aram Goudsouzian and Jaime Schultz
Founding Editors: Benjamin Rader and Randy Roberts

The Sport and Society series publishes scholarly books as well as short books on individual sports directed to the student and general reader. These include new works dealing with sports in many academic disciplines as well as paperback reissues of scholarly and popular books.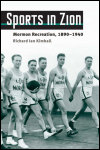 Mormon Recreation, 1890-1940
Author: Richard Ian Kimball
Pub Date: January 2009

A unique look at the Latter-day Saints' recreational efforts intended to "Mormonize" a rising generation of young men and women learn more...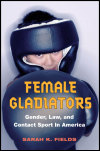 Gender, Law, and Contact Sport in America
Author: Sarah K. Fields
Pub Date: June 2008

How school-aged girls used the legal system to gain access to contact sports learn more...


Latin Major Leaguers and Their Special Hunger
Author: Samuel O. Regalado
Pub Date: April 2008

The struggles of Latin American baseball players in the United States learn more...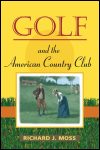 Author: Richard J. Moss
Pub Date: 2007

Understanding the country club and its preferred game learn more...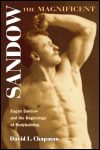 Eugen Sandow and the Beginnings of Bodybuilding
Author: David L. Chapman
Pub Date: Cloth: 1994; Paper: March 2006

The strongman whose pioneering focus on physique built an entertainment empire learn more...


A Cultural History of the Black Sox Scandal
Author: Daniel A. Nathan
Pub Date: September 2005

Understanding narratives of baseball's darkest hour learn more...


Author: Russell Sullivan
Pub Date: April 2005

Celebrating boxing's only undefeated heavyweight champion learn more...



A Documentary History of the African American Experience in Sport
Author: David K. Wiggins and Patrick B. Miller
Pub Date: April 2005

Black athletes and the role of sports in the history of race relations in the United States learn more...


The Players Union, 1960-81
Author: Charles P. Korr
Pub Date: 2005

The history of the MLBPA's transformation into the nation's most powerful labor union learn more...



Rankings, Records, and Scores of the Major Teams and Conferences
Author: James Quirk
Pub Date: August 2004

The essential and authoritative reference book on college football learn more...


Page:
1
2
3
4