Page:
1
2
3
4
5
6
7
Sport and Society

Acquiring Editor: Danny Nasset
Series Editors: Aram Goudsouzian and Jaime Schultz
Founding Editors: Benjamin Rader and Randy Roberts

The Sport and Society series publishes scholarly books as well as short books on individual sports directed to the student and general reader. These include new works dealing with sports in many academic disciplines as well as paperback reissues of scholarly and popular books.

See our featured title flyer here.



The Players Union, 1960-81
Author: Charles P. Korr
Pub Date: 2005

The fascinating history of the MLBPA's transformation into the nation's most powerful labor union learn more...



Rankings, Records, and Scores of the Major Teams and Conferences
Author: James Quirk
Pub Date: August 2004

College football's collected "tales of the tape" learn more...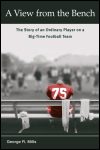 The Story of an Ordinary Player on a Big-Time Football Team
Author: George R. Mills
Pub Date: April 2004

The memoir of an average college football player at one of the most dominant college football programs learn more...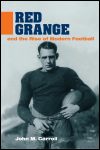 Author: John M. Carroll
Pub Date: Cloth: 1999; Paper: 2004

To understand the forces that helped create the modern superstar athlete, begin with Red Grange learn more...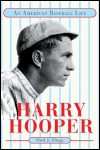 An American Baseball Life
Author: Paul J. Zingg
Pub Date: 2004

learn more...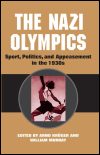 Sport, Politics, and Appeasement in the 1930s
Author: Edited by Arnd Krüger and William Murray
Pub Date: September 2003

The preparation and presentation of the Nazi Olympics as seen by the host country and by the main competing countries. learn more...


Author: Edited by Patrick B. Miller
Pub Date: April 2002

learn more...


Author: Maarten Van Bottenburg
Pub Date: September 2001

learn more...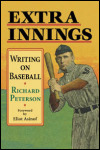 Author: Richard Peterson
Pub Date: May 2001

For die-hard baseball intellectuals, Peterson explores how baseball writers have generated and sometimes challenged the narrative myths of the sport and its players. learn more...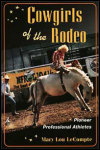 Pioneer Professional Athletes
Author: Mary Lou LeCompte
Pub Date: November 2000

Using biographies to describe women's transformation from serious rodeo athletes to beauty queens and their successful struggle to regain their place--and respect--as the competitive athletes they are today learn more...


Page:
1
2
3
4
5
6
7