Transformations: Womanist, Feminist, and Indigenous Studies

Acquiring Editor: Dominique J. Moore
Series Editor AnaLouise Keating

A series for new visions of scholarship in womanism, feminism, and indigeneity.

Transforming oppositional critique into post-oppositional perspectives, this series offers exciting opportunities for transdisciplinary scholarship informed by women-of-colors theory and relational approaches to knowledge production, creativity, and social justice. Series books will enact innovative interventions into mainstream critical, feminist/womanist, poststructuralist, and continental theory and philosophy. Transdisciplinary in nature, each text will draw from multiple disciplines and perspectives in potentially synergistic ways. This series has a womanist/feminist focus that extends beyond women and gender to develop radically inclusive approaches to social change; creates transformative, transdisciplinary dialogues between the humanities and the social sciences, with the goal of producing new knowledge; develops alternatives to conventional forms of theorizing and academic scholarship, which generally rely on oppositional frameworks; promotes theory that is highly readable and practical while intellectually sophisticated and conversant with recent developments; and invites authors to take new risks (thematically, theoretically, methodologically, stylistically) in their work. With the stated aim of moving beyond an exclusive focus on feminist theory to include womanist and indigenous theorizing, this series will be at the forefront of the interdisciplinary and diverse trajectory of women's studies and related fields.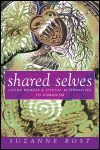 E-book Sale: $19.95
Latinx Memoir and Ethical Alternatives to Humanism
Author: Suzanne Bost
Pub Date: October 2019

Seeing life writing through a posthumanist lens learn more...


E-book Sale: $19.95
Relearning the World through Radical Vulnerability
Author: Richa Nagar
Pub Date: September 2019

A fearless new approach to the search for poetic and social justice learn more...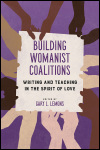 E-book Sale: $19.95
Writing and Teaching in the Spirit of Love
Author: Edited by Gary L. Lemons
Pub Date: April 2019

Harnessing the power of womanism in the classroom, the streets, and everyday life learn more...


E-book Sale: $14.95
Toward an Embodied Practice
Author: Becky Thompson
Pub Date: August 2017

A lesson plan for bringing higher awareness to education learn more...