Traditions


This series will publish major scholarly books on the "Old World" from which virtually all contemporary Western traditions arose, a place where Latin and Greek meet Arabic and Hebrew, where Sanskrit merges with Persian, and where the great empires compete. Open to the major disciplines in the humanities, Traditions will provide a wide focus, both in time and space, to foster a better understanding of what lasts, what transforms, what disappears, and why.

This series is closed.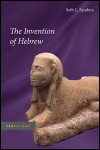 Author: Seth L. Sanders
Pub Date: Cloth: 2009; Paper: 2011

How choosing a language created a people learn more...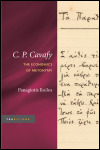 The Economics of Metonymy
Author: Panagiotis Roilos
Pub Date: February 2009

A new look at the unique poetics of C. P. Cavafy learn more...


E-book Sale: $19.95

Author: Roger D. Woodard
Pub Date: September 2005

Explaining the survival of Proto-Indo-European cultic spaces in Vedic India and ancient Rome learn more...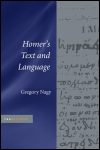 Author: Gregory Nagy
Pub Date: November 2004

The ongoing debate about establishing the Homeric text learn more...


Author: Corinne Ondine Pache
Pub Date: January 2004

Baby heroes' essential role in Ancient Greek religion and mythology. learn more...