Previous
3
4
5
6
7
8
9
10
11
12
The Working Class in American History

Acquiring Editor: Alison K. Syring
Series Editors: James R. Barrett, Thavolia Glymph, Julie Greene, William P. Jones, and Nelson Lichtenstein

The Working Class in American History series publishes research that illuminates the broad dimensions of working people's influence in North America. We define working-class history capaciously and encourage submissions that explore waged, non-waged, and/or coerced labor, rural and urban settings, and the wide range of labor performed in non-industrial settings, from agriculture to domestic service and beyond. We welcome consideration of the diverse contexts of the lives of those who work, including legal, political, and ideological aspects, as well as parameters of gender, sexuality, race, ethnicity, religion, and immigration. As we seek to enhance understanding of pre-industrial and industrializing worlds, we also explore the new challenges that workers face amidst deindustrialization, globalized production, and an expanding service economy. We particularly seek projects that reflect the mobile, international, and diverse nature of capital and labor and apply a transnational or comparative outlook to the study of the working class. We find compelling work that considers the centrality of working people within the history of capitalism.

The series was established in the 1970s by Herbert Gutman, David Brody, and David Montgomery, the enormously influential founders of "the new labor history" that recast the study of the working class into a broad and culturally resonant discipline that influenced scholarship not just in history, but throughout the humanities and social sciences. The current editors of the Illinois series are committed to the expansive vision of its founders, now adapted to the questions posed by the shifting contours of politics, scholarship, and economic and social life in the twenty-first century.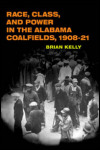 Author: Brian Kelly
Pub Date: April 2001

How white elites fomented racial discord among workers learn more...


Spartanburg County, South Carolina
Author: G. C. Waldrep III
Pub Date: September 2000

The sordid partnership between corporations and government that opposed labor unions in the South learn more...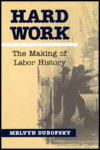 The Making of Labor History
Author: Melvyn Dubofsky
Pub Date: May 2000

A career-spanning collection of writings by the legendary labor historian learn more...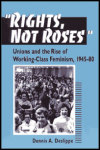 Unions and the Rise of Working-Class Feminism, 1945-80
Author: Dennis A. Deslippe
Pub Date: January 2000

Working class feminism, the meaning of equality, and the gendered nature of equal rights learn more...


African-American Migrants, Community, and Working-Class Activism in Cleveland, 1915-45
Author: Kimberley L. Phillips
Pub Date: 1999

How southern black women built new lives and new communities in a northern city learn more...


Class, Politics, and the Working-Class Experience
Author: Edited by Eric Arnesen, Julie Greene, and Bruce Laurie
Pub Date: 1998

Essays that place working people in American history learn more...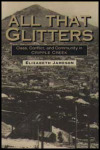 Class, Conflict, and Community in Cripple Creek
Author: Elizabeth Jameson
Pub Date: 1998

The vivid history of a Colorado gold town learn more...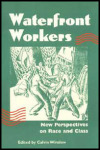 New Perspectives on Race and Class
Author: Edited by Calvin Winslow
Pub Date: 1998

Dockworkers and their attempts to organize in the early and mid-1900s learn more...


Black and White Workers in Chicago's Packinghouses, 1904-54
Author: Rick Halpern
Pub Date: 1997

Workers' bitter struggle against the meat industry in Chicago learn more...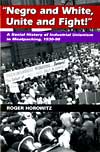 A Social History of Industrial Unionism in Meatpacking, 1930-90
Author: Roger Horowitz
Pub Date: 1997

How meat industry workers gained power, and had it taken away, in the twentieth century learn more...


Previous
3
4
5
6
7
8
9
10
11
12