Women Composers

Acquiring Editor: Laurie Matheson

International in scope, this open-ended series features short, readable books about women composers. These volumes represent the broadest possible spectrum of music that women have created, in all styles and genres from classical to popular to traditional, from early to contemporary, from secular to sacred, from private to public, from the great range of regional, social, ethnic, and other communities that have shaped their experience. Taken together, the Women Composers books aim to answer the question, What music have women created, and why and how and with what result?

Volumes in the Women Composers series are about 160 pages in length, with a modest number of illustrations, suggestions for listening and further reading, and a brief works list. Solidly researched and accessibly written, they provide reasonably comprehensive information about ; the composer's life and background; her musical training and development as a composer; her career; the range and extent of her compositions (with brief critical discussion of the most important and/or most representative pieces); reception by audiences and critics (good, bad, indifferent); special honors and recognition (or lack thereof); her general place in the musical world; significant cultural issues shaping her work as a composer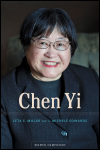 Author: Leta E. Miller and J. Michele Edwards
Pub Date: December 2020

A user-friendly guide to the composer's rich and engaging music learn more...


The Songs of Dolly Parton
Author: Lydia R. Hamessley
Pub Date: October 2020

The creative process of a great American songwriter learn more...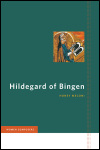 Author: Honey Meconi
Pub Date: November 2018

Rediscovering the genius of the medieval composer, theologian, and visionary learn more...


Author: Sharon Mirchandani
Pub Date: November 2012

Beyond Blackberry Vines and Winter Fruit--the life and works of an important woman composer learn more...


Author: Pirkko Moisala
Pub Date: May 2009

Introducing a bold contemporary composer whose work embraces both technology and traditional structures learn more...