Page:
1
2
Women and Film History International

Acquiring Editor: Daniel Nasset
Series Editors: Kay Armatage, Jane M. Gaines, and Christine Gledhill

A new generation of motion picture historians has discovered that women have been much more influential as spectators, actors, and producers in world film history than previously thought. The series investigates the significance of gender in the cinema century by taking advantage of new print material and moving picture archival discoveries as well as the benefits of digital access and storage. The Women and the Silent Screen conferences held in the Netherlands, United States, Canada, and Mexico indicate an internationalization of research efforts. The Press seeks single-authored books and collections as well as short monographs of 40,000 to 50,000 words.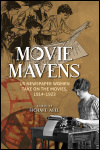 US Newspaper Women Take On the Movies, 1914-1923
Author: Edited by Richard Abel
Pub Date: October 2021

An anthology of women's writing from the early era of film learn more...


The Women Who Made British Cinema
Author: Melanie Bell
Pub Date: June 2021

Rolling the credits on six decades of women in film learn more...


The Emergence of Lesbian Sexuality in Early Cinema
Author: Susan Potter
Pub Date: July 2019

A daring theoretical revision of feminist and queer perspectives learn more...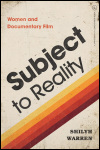 Women and Documentary Film
Author: Shilyh Warren
Pub Date: May 2019

Women's documentaries in film and feminist history learn more...


What Happened to Women in the Silent Film Industries?
Author: Jane M. Gaines
Pub Date: March 2018

Film history's most baffling fade to black learn more...


Reframing Cinemas, Past and Future
Author: Edited by Christine Gledhill and Julia Knight
Pub Date: October 2015

The complexity and diversity of women's involvement in world cinema learn more...



Performance and Silent Film
Author: Victoria Duckett
Pub Date: September 2015

How an icon of the stage leapt to the early silver screen learn more...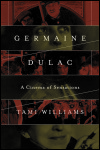 Author: Tami Williams
Pub Date: August 2014

The first in-depth historical study of the trailblazing filmmaker and feminist and her work learn more...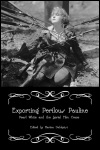 Pearl White and the Serial Film Craze
Author: Edited by Marina Dahlquist
Pub Date: July 2013

Daring queens of the screen in early cinema history learn more...


Filmmaking and Institutional Change in Early Hollywood
Author: Mark Garrett Cooper
Pub Date: April 2010

An incisive analysis of the early film industry's support, then rejection of women directors learn more...


Page:
1
2