Page:
1
2
Latinos in Chicago and the Midwest

Acquiring Editor: Dawn Durante
Series Editor: Frances R. Aparicio, Omar Valerio-Jiménez, and Sujey Vega

This series documents the histories, challenges, and contributions of Latinos to Chicago and the Midwest. It promotes an understanding of regional and historical differences in Latino communities and of the ways in which Latinos in Chicago and throughout the Midwest construct their own sense of Latinidad and cultural difference. It offers new conceptual frameworks for the study of interlatino dynamics in this understudied region as well as comparative studies with other regions in the United States and in transnational relations with Latin America. The series editors seek topics that shed new light on the issues that impact Latino/a lives in the Midwest. They welcome inquiries and questions from scholars, journalists, writers, and artists, envisioning a series of books that are not exclusively academic but from a wide array of disciplines and discourses.

See our featured title flyer here.




Author: José Gamaliel González
Pub Date: July 2010

A candid, authentic account of a life in Latino art and politics learn more...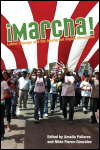 Latino Chicago and the Immigrant Rights Movement
Author: Edited by Amalia Pallares and Nilda Flores-González
Pub Date: July 2010

Examining Latino activism in Chicago--from the local to global learn more...


Author: Edited by Mérida M. Rúa
Pub Date: March 2010

Highlighting the influential work of a pioneering Latina ethnographer learn more...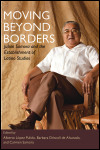 Julian Samora and the Establishment of Latino Studies
Author: Edited by Alberto López Pulido, Barbara Driscoll de Alvarado, and Carmen Samora
Pub Date: October 2009

The lifework of a pioneering scholar and leader in Latino studies learn more...



Mexicans and Pottery at Hull-House, 1920-40
Author: Edited by Cheryl R. Ganz and Margaret Strobel
Pub Date: May 2004

Presenting the Mexican artisans of Hull House and the history of its kilns and pottery learn more...


Page:
1
2