Previous
6
7
8
9
10
11
12
13
14
15
Next
Music in American Life

Acquiring Editor: Laurie Matheson


Music in American Life is a longstanding series that embodies the twin goals of documenting the place of music in American culture and the cultural life that gives rise to particular musical forms. Encompassing the broadest range of music, from classical through all forms of American vernacular music, the series welcomes a variety of approaches to the topic of music in American life, including monographs, biographies, memoirs, reference books, readers, and edited collections.



Author: Bess Lomax Hawes
Pub Date: April 2008

The personal account of a giant in American folklore and folk music learn more...


The Women of Barn Dance Radio
Author: Kristine M. McCusker
Pub Date: April 2008

A collective biography of the women who shaped early country and western music learn more...


Ethnic Voices, Musical Crossroads
Author: Mina Yang
Pub Date: March 2008

Probing the intersection of music and racial politics in California learn more...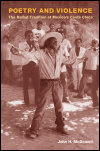 The Ballad Tradition of Mexico's Costa Chica
Author: John H. McDowell
Pub Date: February 2008

An in-depth examination of the Mexican ballad tradition of the corrido and its complex relationship with violence learn more...


The Rise and Fall of the Motown Sound
Author: Nelson George
Pub Date: October 2007

An inside look at Motown and its founder, available again learn more...


The Singing and Praying Bands
Author: Jonathan C. David, with photographs by Richard Holloway
Pub Date: July 2007

A forgotten and beautiful African American folk tradition re-examined learn more...



Author: Neil V. Rosenberg and Charles K. Wolfe
Pub Date: June 2007

The definitive study of Bill Monroe's contributions to American and world music learn more...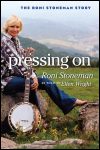 Author: Roni Stoneman as told to Ellen Wright
Pub Date: April 2007

The tragicomic life story of one of America's best-known country entertainers, told with warmth and honesty learn more...


Author: Virginia Waring
Pub Date: February 2007

The life and music of "the man who taught America how to sing" learn more...



A Documentary in Pictures and Words, 1966-86
Author: Carl Fleischhauer and Neil V. Rosenberg
Pub Date: 2007

The music and culture of bluegrass as revealed through striking photographs and commentary learn more...


Previous
6
7
8
9
10
11
12
13
14
15
Next