1
2
3
4
5
6
7
8
9
10
Next
Music in American Life

Acquiring Editor: Laurie Matheson


Music in American Life is a longstanding series that embodies the twin goals of documenting the place of music in American culture and the cultural life that gives rise to particular musical forms. Encompassing the broadest range of music, from classical through all forms of American vernacular music, the series welcomes a variety of approaches to the topic of music in American life, including monographs, biographies, memoirs, reference books, readers, and edited collections.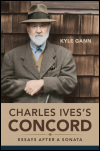 Author: Kyle Gann
Pub Date: June 2017

A revolutionary exploration of Ives' transcendent masterpiece learn more...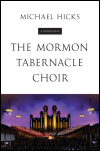 Author: Michael Hicks
Pub Date: Cloth: 2015; Paper: August 2017

The triumphant journey of a beloved musical institution learn more...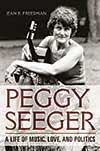 A Life of Music, Love, and Politics
Author: Jean R. Freedman
Pub Date: March 2017

The first full-length biography of the music legend learn more...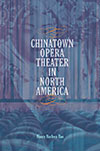 Author: Nancy Yunhwa Rao
Pub Date: February 2017

The transformation of Chinese music into American music in the early twentieth century learn more...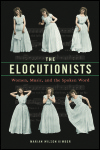 Women, Music, and the Spoken Word
Author: Marian Wilson Kimber
Pub Date: February 2017

Rediscovering a lost art and the women who made it learn more...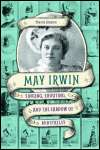 Singing, Shouting, and the Shadow of Minstrelsy
Author: Sharon Ammen
Pub Date: January 2017

The vivid life and startling times of a forgotten entertainer learn more...


John Philip Sousa's Washington Years, 1854-1893
Author: Patrick Warfield
Pub Date: Cloth: 2013; Paper: February 2016

The legendary bandleader's early career and rise to fame learn more...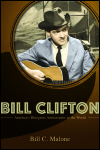 America's Bluegrass Ambassador to the World
Author: Bill C. Malone
Pub Date: October 2016

Pioneer, pathfinder, and proponent--the journey of an unlikely bluegrass icon learn more...



Big Band Jazz Arranging in the Swing Era
Author: John Wriggle
Pub Date: August 2016

Discovering the overlooked arrangers who built the Swing Era sound learn more...


Author: Edited by Don M. Randel, Matthew Shaftel, and Susan Forscher Weiss
Pub Date: July 2016

Birds do it, bees do it, even educated fleas do it--go ahead, do it, read about Cole Porter learn more...


1
2
3
4
5
6
7
8
9
10
Next