1
2
3
4
5
6
7
8
9
10
Next
Music in American Life

Acquiring Editor: Laurie Matheson


Music in American Life is a longstanding series that embodies the twin goals of documenting the place of music in American culture and the cultural life that gives rise to particular musical forms. Encompassing the broadest range of music, from classical through all forms of American vernacular music, the series welcomes a variety of approaches to the topic of music in American life, including monographs, biographies, memoirs, reference books, readers, and edited collections.




From the Spiritual to the Harlem Renaissance
Author: Jean E. Snyder
Pub Date: March 2016

Reclaiming the unique life and soaring art of an essential American composer learn more...



American Music in the Fifties
Author: James Wierzbicki
Pub Date: March 2016

Rocking around the doomsday clock in 1950s America learn more...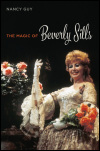 Author: Nancy Guy
Pub Date: November 2015

How an alchemy of art, magnetism, community, and emotion produced an American icon learn more...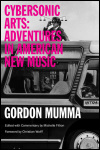 Adventures in American New Music
Author: Gordon Mumma Edited with Commentary by Michelle Fillion
Pub Date: November 2015

A candid account of a broad artistic community by an active participant and observer learn more...



Essential Interviews from the Original Blues Magazine
Author: Edited by Bill Greensmith, Mike Rowe, and Mark Camarigg
Pub Date: October 2015

The history of the blues from the musicians who lived it learn more...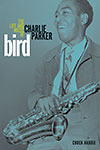 The Life and Music of Charlie Parker
Author: Chuck Haddix
Pub Date: Cloth: 2013; Paper: February 2015

An in-depth portrait of the troubled jazz genius learn more...


Field Recordings and the American Experience
Author: Stephen Wade
Pub Date: Cloth: 2012; Paper: 2015

Uncovering the hidden histories of iconic American folksongs learn more...



Roots and Branches of Southern Appalachian Dance
Author: Phil Jamison
Pub Date: July 2015

From cakewalks to clogging, a new history of a vital American art form learn more...


The Life and Times of a Piano Virtuoso
Author: Beth Abelson Macleod
Pub Date: July 2015

The dynamic life of a brilliant turn-of-the-century musician learn more...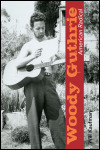 Author: Will Kaufman
Pub Date: Cloth: 2011; Paper: August 2015

Unearthing the legendary folkie's deep roots in radical politics learn more...


1
2
3
4
5
6
7
8
9
10
Next