Previous
3
4
5
6
7
8
9
10
11
12
Next
Music in American Life

Acquiring Editor: Laurie Matheson


Music in American Life is a longstanding series that embodies the twin goals of documenting the place of music in American culture and the cultural life that gives rise to particular musical forms. Encompassing the broadest range of music, from classical through all forms of American vernacular music, the series welcomes a variety of approaches to the topic of music in American life, including monographs, biographies, memoirs, reference books, readers, and edited collections.



Author: Diane Diekman
Pub Date: Cloth: 2007; Paper: February 2012

A guts and glory biography of honky-tonk great Faron Young learn more...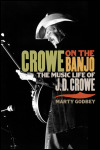 The Music Life of J. D. Crowe
Author: Marty Godbey
Pub Date: September 2011

A musical biography of one of bluegrass's true pioneers learn more...


The Brown County Jamboree and Bill Monroe's Bluegrass Festivals
Author: Thomas A. Adler
Pub Date: June 2011

A long look back at the home of legendary bluegrass festivals and jamborees learn more...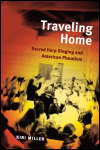 Sacred Harp Singing and American Pluralism
Author: Kiri Miller
Pub Date: Cloth: 2008; Paper: 2010

How the participatory tradition of Sacred Harp singing fosters a diverse musical community learn more...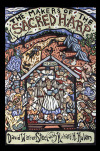 Author: David Warren Steel with Richard H. Hulan
Pub Date: December 2010

A comprehensive guide to the texts and tunes of an American musical tradition learn more...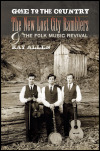 The New Lost City Ramblers and the Folk Music Revival
Author: Ray Allen
Pub Date: October 2010

Exploring the cultural impact of a northern band's southern music learn more...


Author: Paul Edmund Bierley
Pub Date: Cloth: 2006; Paper: 2010

The ultimate reference on America's marching band marvel learn more...


Inside an African American Steel Guitar Tradition
Author: Robert L. Stone
Pub Date: September 2010

The first in-depth look at a unique sacred music tradition learn more...


Variety Theater in the Nineteenth Century
Author: Gillian M. Rodger
Pub Date: July 2010

A rich exploration of a pivotal nineteenth-century theater form learn more...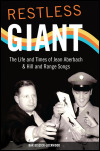 The Life and Times of Jean Aberbach and Hill and Range Songs
Author: Bar Biszick-Lockwood
Pub Date: April 2010

An in-depth look at the career of Jean Aberbach, legendary founder of Hill and Range Songs learn more...


Previous
3
4
5
6
7
8
9
10
11
12
Next