Page:
1
2
3
4
5
The New Black Studies Series

Acquiring Editor: Dawn Durante
Series Editors: Darlene Clark Hine and Dwight A. McBride

The New Black Studies Series publishes the best scholarship that extends the boundaries of traditional Black studies and innovatively advances the field. Methodologically and disciplinarily diverse, The New Black Studies Series seeks books that theoretically, comparatively, historically, or culturally expand our notions of racial blackness and provide generative ways to examine and understand the function and impact of race. Projects in the series tackle aspects of the intersectional complexities of African American and African diasporic lives that help us to rethink class, gender, sexuality, racial blackness, and white supremacy. Topics of interest include the African American art and cultural movements, the history and culture of Black women, Black studies theory, activism, and diasporic trajectories. Authors interested in publishing in the series should be able to articulate how their book creates new rubrics for Black studies scholarship that thinks against the ossified traditional limits and understandings of race and blackness.

Happy fifteenth anniversary to the series! See our anniversary catalog here.

#NewBlackStudies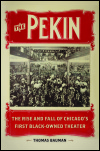 The Rise and Fall of Chicago's First Black-Owned Theater
Author: Thomas Bauman
Pub Date: May 2014

A portrait of an African American cultural institution in the early twentieth century learn more...


Author: Christopher Robert Reed
Pub Date: Cloth: 2011; Paper: March 2014

Assessing the roles of religion, politics, and class in the golden decade of black business learn more...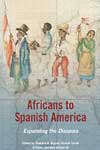 Author: Edited by Sherwin K. Bryant, Rachel Sarah O'Toole, and Ben Vinson III
Pub Date: Cloth: 2012; Paper: January 2014

Expanding and enriching African Diaspora history in the Americas learn more...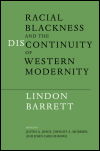 Author: Lindon Barrett
Pub Date: January 2014

A stunning delineation of the roots of racial blackness learn more...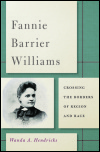 Crossing the Borders of Region and Race
Author: Wanda A. Hendricks
Pub Date: January 2014

The biography of a key activist of the Progressive Era learn more...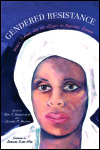 Women, Slavery, and the Legacy of Margaret Garner
Author: Edited by Mary E. Frederickson and Delores M. Walters
Pub Date: November 2013

Global and transhistorical perspectives on women's resistance to slavery learn more...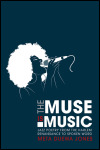 Jazz Poetry from the Harlem Renaissance to Spoken Word
Author: Meta DuEwa Jones
Pub Date: Cloth: 2011; Paper: February 2013

An elaborate articulation of the connections between jazz, poetry, and gender learn more...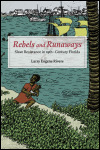 Slave Resistance in Nineteenth-Century Florida
Author: Larry Eugene Rivers
Pub Date: Cloth: 2012; Paper: August 2013

A comprehensive investigation of slave escape in antebellum Florida learn more...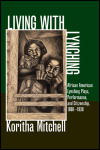 African American Lynching Plays, Performance, and Citizenship, 1890-1930
Author: Koritha Mitchell
Pub Date: Cloth: 2011; Paper: August 2012

The first full-length critical study of lynching plays in American culture learn more...


Author: Edited by Darlene Clark Hine and John McCluskey Jr.
Pub Date: July 2012

Presenting early twentieth-century Chicago as a vital centerpiece of Black thought and expression learn more...


Page:
1
2
3
4
5