Page:
1
2
3
4
5
The New Black Studies Series

Acquiring Editor: Dawn Durante
Series Editors: Darlene Clark Hine and Dwight A. McBride

The New Black Studies Series publishes the best scholarship that extends the boundaries of traditional Black studies and innovatively advances the field. Methodologically and disciplinarily diverse, The New Black Studies Series seeks books that theoretically, comparatively, historically, or culturally expand our notions of racial blackness and provide generative ways to examine and understand the function and impact of race. Projects in the series tackle aspects of the intersectional complexities of African American and African diasporic lives that help us to rethink class, gender, sexuality, racial blackness, and white supremacy. Topics of interest include the African American art and cultural movements, the history and culture of Black women, Black studies theory, activism, and diasporic trajectories. Authors interested in publishing in the series should be able to articulate how their book creates new rubrics for Black studies scholarship that thinks against the ossified traditional limits and understandings of race and blackness.

Happy fifteenth anniversary to the series! See our anniversary catalog here.

#NewBlackStudies



Sexuality and the New African American Middle Class
Author: Lisa B. Thompson
Pub Date: Cloth: 2009; Paper: August 2012

Representing the sexuality of black middle-class women in contemporary popular culture learn more...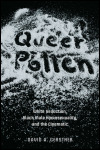 White Seduction, Black Male Homosexuality, and the Cinematic
Author: David A. Gerstner
Pub Date: March 2011

A provocative triptych of black queer desire, articulated through aesthetic works and experiences learn more...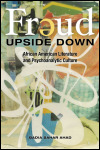 African American Literature and Psychoanalytic Culture
Author: Badia Sahar Ahad
Pub Date: November 2010

A salient take on psychoanalysis as a cultural phenomenon, intersecting with African American literature learn more...


Author: Pero Gaglo Dagbovie
Pub Date: 2010

New perspectives on black history and its profession learn more...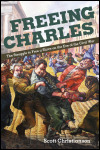 The Struggle to Free a Slave on the Eve of the Civil War
Author: Scott Christianson
Pub Date: February 2010

The dramatic, daring rescue of a fugitive slave learn more...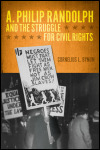 Author: Cornelius L. Bynum
Pub Date: January 2010

Chronicling the development of Randolph's political and racial ideology learn more...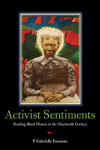 Reading Black Women in the Nineteenth Century
Author: P. Gabrielle Foreman
Pub Date: October 2009

Examining how nineteenth-century Black women writers engaged radical reform, sentiment and their various readerships learn more...


Author: Edited by Darlene Clark Hine, Trica Danielle Keaton, and Stephen Small
Pub Date: October 2009

Multifaceted analyses of the African diaspora in Europe learn more...


New Histories of Black People
Author: Edited by Dawne Y. Curry, Eric D. Duke, and Marshanda A. Smith
Pub Date: August 2009

Exciting perspectives on the black diaspora's global histories learn more...


Author: Stephane Dunn
Pub Date: August 2008

An incisive analysis of gender and race in classic blaxploitation films learn more...


Page:
1
2
3
4
5