New Perspectives on Gender in Music

Acquiring Editor: Laurie Matheson
Series Editors: Suzanne Cusick, New York University, and Henry Spiller, University of California Davis

This series aims to present innovative studies of the intersections of music with gender and sexuality. Series books will explore the gendered cultural dynamics, embodiment and expression, repertoires, reception, social politics, performing practices, and so on of music, encompassing both western and nonwestern contexts and both ethnomusicological and historical approaches. Series books may include a significant theoretical or reflexive component, and they may reach into related fields such as dance and religion, to the extent that the approach clarifies ways in which gender informs the making and experiencing of music. Overall the series seeks to illuminate the ways in which gender is integral to the production and consumption of music in all of its forms.





E-book Sale: $19.95
Gender, Childhood, and Politics in Balinese Music Ensembles
Author: Sonja Lynn Downing
Pub Date: November 2019

The girls and young women reshaping gamelan in Bali learn more...


E-book Sale: $14.95
How Little Richard, Johnnie Ray, Liberace, and Johnny Mathis Queered Pop Music
Author: Vincent L. Stephens
Pub Date: November 2019

Pushing boundaries and blurring lines with an all-star bill of hitmakers learn more...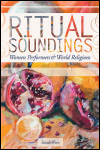 E-book Sale: $19.95
Women Performers and World Religions
Author: Sarah Weiss
Pub Date: March 2019

Representing women's traditions and re-envisioning comparative practices learn more...


Russian Popular Music and Post-Soviet Homosexuality
Author: Stephen Amico
Pub Date: Cloth: 2014; Paper: September 2017

Sex, the body, and pop music in modern urban Russia learn more...


E-book Sale: $19.95
From Courtyard to Conservatory
Author: Tanya Merchant
Pub Date: August 2015

Music's role in constructing gendered national identity learn more...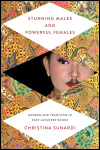 E-book Sale: $19.95
Gender and Tradition in East Javanese Dance
Author: Christina Sunardi
Pub Date: March 2015

Blurring and redefining sex and gender boundaries through performance learn more...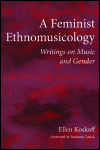 E-book Sale: $19.95
Writings on Music and Gender
Author: Ellen Koskoff
Pub Date: May 2014

The life and work of the trailblazing ethnomusicologist in her own words learn more...


E-book Sale: $19.95
Conversations with Composers in the United States
Author: Jennifer Kelly
Pub Date: Cloth: 2013; Paper: October 2014

Women's voices on musical composition, creativity, and gender learn more...