Studies in Sensory History

Acquiring Editor: Marika Christofides
Series Editor: Mark M. Smith

Studies in Sensory History will galvanize a burgeoning field of scholarship by publishing and promoting work on the history of the senses from ancient times to the twenty-first century throughout the world. Books in the series will examine the relevance of seeing, hearing, smelling, tasting, and touching to the principal developments of antiquity and the pre-Enlightenment era, and they will explore ways in which the senses interacted with and informed developments typically associated with "modernity" -- class, race, and gender conventions; industrialization; urbanization; colonization; imperialism; and nationalism. The series will publish work on all regions -- non-Western as well as Euro-American -- and from all time periods. Methodologically, the series aims to publish works that deal not simply with the way people thought about the senses but also the full social and cultural contexts of those experiences.

Submissions should take the form of a 3-5 page proposal outlining the intent of the project, its scope, its relation to other work on the topic, and the audience(s) you have in mind. Please also include 2-3 sample chapters, if available, and a copy of your C.V.

See The Chronicle of Higher Education article on Sensory History.

Editorial Board:

Series Editor
Mark M. Smith
University of South Carolina

Series Editorial Board
Martin A. Berger
University of California at Santa Cruz

Constance Classen
Concordia University

William A. Cohen
University of Maryland

Gabriella M. Petrick
New York University

Richard Cullen Rath
University of Hawai'i at Manoa




See our featured title flyer here.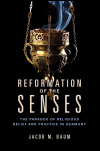 The Paradox of Religious Belief and Practice in Germany
Author: Jacob M. Baum
Pub Date: November 2018

The triumph of sensual worship after the Protestant Reformation learn more...



Author: James G. Mansell
Pub Date: January 2017

Sound's impact on how we construct our selves learn more...


The World of Taste in Early Modern Europe
Author: Viktoria von Hoffmann
Pub Date: January 2017

Mystery, metaphor, and the creation of a new sensual realm learn more...


The New Deal Search for America's Food
Author: Camille Bégin
Pub Date: May 2016

The role of taste in a culinary transformation learn more...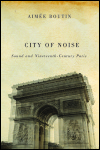 Sound and Nineteenth-Century Paris
Author: Aimée Boutin
Pub Date: June 2015

Making sense and art of peddlers' cries on the streets of Paris learn more...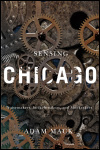 Noisemakers, Strikebreakers, and Muckrakers
Author: Adam Mack
Pub Date: June 2015

Urban history from amidst the oleaginous perfume, greasy exudations, and black froth of a growing metropolis learn more...


Historical Perspectives on Smell
Author: Jonathan Reinarz
Pub Date: March 2014

Elevating the history of an ephemeral and evocative "lower" sense learn more...


A Cultural History of Touch
Author: Constance Classen
Pub Date: May 2012

How did the past feel? learn more...


Reading Sound in the Recorded Age
Author: Greg Goodale
Pub Date: April 2011

How to interpret identity, culture, and history in sound learn more...