Page:
1
2
Studies of World Migrations

Acquiring Editor: Alison K. Syring
Series Editors: Marcelo J. Borges and Madeline Y. Hsu

The importance of intercontinental migrations today alerts the scholarly world to the need for studies of human mobility not only over long distances but also over time. Migrations are the most human manifestations of globalization, yet scholars have often focused on immigration to particular nations in specific periods of time instead of global or long-term perspectives. The purpose of this series is to focus scholarly attention on the research on human migrations being written across scholarly disciplines, and to encourage a more global and long-term perspective on human mobility.





Economic Migration between Vietnam and Malaysia
Author: Angie Ng c Tr n
Pub Date: October 2021

The lives of migrant workers from Vietnam and the systems that use them learn more...


E-book Sale: $19.95
Love, Gender, and Migration
Author: Edited by Marcelo J. Borges, Sonia Cancian, and Linda Reeder
Pub Date: January 2021

Love and the human side of migration learn more...



E-book Sale: $19.95
US Society in an Age of Restriction, 1924-1965
Author: Edited by Maddalena Marinari, Madeline Y. Hsu, and Maria Cristina Garcia
Pub Date: January 2019

Shedding light on a decades-long drama of immigration reform learn more...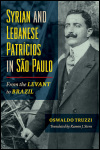 E-book Sale: $19.95
From the Levant to Brazil
Author: Oswaldo Truzzi
Pub Date: September 2018

The untold story of a Brazilian immigrant community learn more...


E-book Sale: $19.95
Immigrants and Their Homeland Connections
Author: Edited by Nancy L. Green and Roger Waldinger
Pub Date: September 2016

An extraordinary exploration of questions essential and neglected across migration studies learn more...


The Culture of Exile and Emigration from Equatorial Guinea to Spain
Author: Michael Ugarte
Pub Date: Cloth: 2010; Paper: May 2013

Following one African nation's flow of populations and culture in the colonial and postcolonial worlds learn more...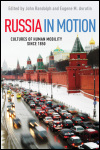 Cultures of Human Mobility since 1850
Author: Edited by John Randolph and Eugene M. Avrutin
Pub Date: July 2012

Understanding Russia's recent past and present, through the study of how people move learn more...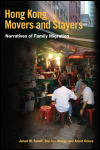 Narratives of Family Migration
Author: Janet W. Salaff, Siu-lun Wong, and Arent Greve
Pub Date: February 2010

An intimate account of what migration means to Hong Kong families learn more...


Migration Lived and Imagined
Author: Mary H. Blewett
Pub Date: April 2009

Understanding migration through the lives and fiction of migrant workers in New England learn more...


E-book Sale: $19.95
Croatians in Australia and America
Author: Val Colic-Peisker
Pub Date: December 2008

Transnational migration from the Balkans to Western Australia learn more...


Page:
1
2