Page:
1
2
3
4
5
6
7
Women, Gender, and Sexuality in American History

Acquiring Editor: Dominique J. Moore
Series Editors: Susan Cahn, Wanda A. Hendricks, and Deborah Gray White

Women, Gender, and Sexuality in American History is a series that seeks to publish scholarship that makes significant contributions to women's, gender, and sexuality history. Established in 1985 as the Women in American History series, the series has broadened to reflect the current state of the field. The series editors seek books that are historical, or are interdisciplinary with a historical focus, and the series will feature a variety of topics related to women, gender and sexual difference, sexual politics, and LBGTQ history in the United States and across the Americas. The series editors welcome projects that capture the experiences, activism, and group dynamics of women across race, region, class, ethnicity, sexuality, religion, and other categories of identity and difference in all historical contexts, including indigenous cultures and recent decades.





The Fashionable Politics of American Feminism
Author: Einav Rabinovitch-Fox
Pub Date: October 2021

Feminism's link to fashion from the 1890s to the 1970s learn more...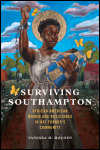 African American Women and Resistance in Nat Turner's Community
Author: Vanessa M. Holden
Pub Date: July 2021

The local community around the Nat Turner rebellion learn more...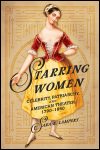 Celebrity, Patriarchy, and American Theater, 1790-1850
Author: Sara E. Lampert
Pub Date: November 2020

Women pushing the limits of public life in pre-Civil War America learn more...


The Essential Speeches and Sermons
Author: Lucretia Mott Edited by Christopher Densmore, Carol Faulkner, Nancy Hewitt, and Beverly Wilson Palmer
Pub Date: Cloth: April 2017; Paper: September 2020

An invaluable collection of the iconic reformer's words and works learn more...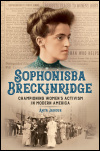 Championing Women's Activism in Modern America
Author: Anya Jabour
Pub Date: September 2019

The accomplished life and tireless work of a feminist educator and reformer learn more...



Prisons, Policing, and the Feminist Fight to End Violence
Author: Emily L. Thuma
Pub Date: March 2019

A grassroots history of resistance to gender violence and the carceral state learn more...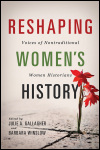 Voices of Nontraditional Women Historians
Author: Edited by Julie A. Gallagher and Barbara Winslow
Pub Date: October 2018

Eighteen unstoppable women and the quest to become a scholar learn more...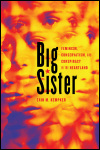 Feminism, Conservatism, and Conspiracy in the Heartland
Author: Erin M. Kempker
Pub Date: October 2018

Paranoia and the fight against women's equality learn more...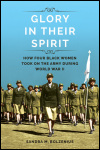 How Four Black Women Took On the Army during World War II
Author: Sandra M. Bolzenius
Pub Date: May 2018

The home-front battle that shook the military learn more...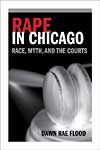 Race, Myth, and the Courts
Author: Dawn Rae Flood
Pub Date: Cloth: 2012; Paper: February 2018

Evolving strategies against rape in Chicago courts learn more...


Page:
1
2
3
4
5
6
7