1
2
3
4
5
6
7
8
9
10
Next
The Working Class in American History

Acquiring Editor: Alison K. Syring
Series Editors: James R. Barrett, Thavolia Glymph, Julie Greene, William P. Jones, and Nelson Lichtenstein

The Working Class in American History series publishes research that illuminates the broad dimensions of working people's influence in North America. We define working-class history capaciously and encourage submissions that explore waged, non-waged, and/or coerced labor, rural and urban settings, and the wide range of labor performed in non-industrial settings, from agriculture to domestic service and beyond. We welcome consideration of the diverse contexts of the lives of those who work, including legal, political, and ideological aspects, as well as parameters of gender, sexuality, race, ethnicity, religion, and immigration. As we seek to enhance understanding of pre-industrial and industrializing worlds, we also explore the new challenges that workers face amidst deindustrialization, globalized production, and an expanding service economy. We particularly seek projects that reflect the mobile, international, and diverse nature of capital and labor and apply a transnational or comparative outlook to the study of the working class. We find compelling work that considers the centrality of working people within the history of capitalism.

The series was established in the 1970s by Herbert Gutman, David Brody, and David Montgomery, the enormously influential founders of "the new labor history" that recast the study of the working class into a broad and culturally resonant discipline that influenced scholarship not just in history, but throughout the humanities and social sciences. The current editors of the Illinois series are committed to the expansive vision of its founders, now adapted to the questions posed by the shifting contours of politics, scholarship, and economic and social life in the twenty-first century.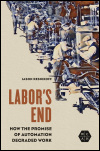 How the Promise of Automation Degraded Work
Author: Jason Resnikoff
Pub Date: December 2021

Seeing automation as an ideology instead of a technology learn more...


Black Women Laundry Workers and the Fight for Justice
Author: Jenny Carson
Pub Date: July 2021

A long-overlooked group of workers and their battle for rights and dignity learn more...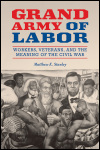 E-book Sale: $19.95
Workers, Veterans, and the Meaning of the Civil War
Author: Matthew E. Stanley
Pub Date: April 2021

Enlisting memory in a new fight for freedom learn more...


E-book Sale: $19.95
Miners, Capitalism, and Organizing in the Gilded Age
Author: Dana M. Caldemeyer
Pub Date: January 2021

The self-interest behind joining, or not joining, a union learn more...


E-book Sale: $14.95
Remaking Worker-Employer Relations from Pearl Harbor to the Reagan Era
Author: Ronald W. Schatz
Pub Date: January 2021

Members of the National War Labor Board and the world they made learn more...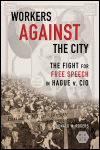 E-book Sale: $19.95
The Fight for Free Speech in Hague v. CIO
Author: Donald W. Rogers
Pub Date: September 2020

Labor organizing, machine politics, and a turning point in constitutional law learn more...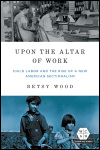 E-book Sale: $19.95
Child Labor and the Rise of a New American Sectionalism
Author: Betsy Wood
Pub Date: September 2020

The North-South divide over child labor, 1850–1939 learn more...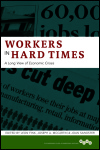 E-book Sale: $19.95
A Long View of Economic Crises
Author: Edited by Leon Fink, Joseph A. McCartin, and Joan Sangster
Pub Date: Cloth: February 2014, Paper: March 2020

Historical perspectives on workers, capitalism, and the Great Recession learn more...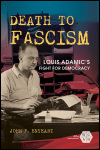 E-book Sale: $19.95
Louis Adamic's Fight for Democracy
Author: John P. Enyeart
Pub Date: July 2019

Reclaiming the life of a progressive visionary learn more...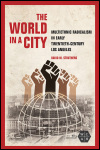 E-book Sale: $19.95
Multiethnic Radicalism in Early Twentieth-Century Los Angeles
Author: David M. Struthers
Pub Date: May 2019

How working people from around the world imagined a new Los Angeles learn more...


1
2
3
4
5
6
7
8
9
10
Next