1
2
3
4
5
6
7
8
9
10
Next
Anthropology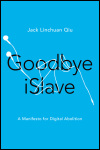 A Manifesto for Digital Abolition
Author: Jack Linchuan Qiu
Pub Date: October 2016

Lifting the silicon heel from workers' lives learn more...


Author: Nikki Usher
Pub Date: November 2016

The revolution will be digitized learn more...


Hip Hop and Christianity in Kenya
Author: Mwenda Ntarangwi
Pub Date: May 2016

The bass meets the beatified in Kenya's dynamic youth culture learn more...



Building Democracy One Meal at a Time
Author: Janet A. Flammang
Pub Date: June 2016

The civic virtues of a seat at the table learn more...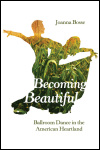 Ballroom Dance in the American Heartland
Author: Joanna Bosse
Pub Date: March 2015

Swinging in Savoy with the small-town stars of the local dance floor learn more...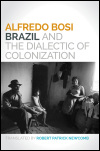 Author: Alfredo Bosi
Pub Date: September 2015

The provocative classic in its first-ever English translation learn more...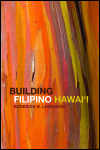 Author: Roderick N. Labrador
Pub Date: February 2015

Filipino identity in transition in contemporary Hawai'i learn more...



Creole Rappers and Citizenship in Portugal
Author: Derek Pardue
Pub Date: December 2015

How Cape Verdean rappers complicate ideas of Europeanness in contemporary Portugal learn more...


Amazonian Storytelling and Shamanism among the Napo Runa
Author: Michael A. Uzendoski and Edith Felicia Calapucha-Tapuy
Pub Date: Cloth: 2012; Paper: February 2015

Beyond words, exploring Quichua aesthetic expression learn more...


Emotions and Women's Health in Bolivia
Author: Maria Tapias
Pub Date: June 2015

How drastic economic reform ravaged women's quality of life learn more...


1
2
3
4
5
6
7
8
9
10
Next