1
2
3
4
5
6
7
8
9
10
Next
Anthropology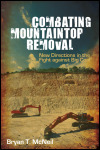 New Directions in the Fight against Big Coal
Author: Bryan T. McNeil
Pub Date: Cloth: 2011; Paper: January 2013

Grassroots environmental activism in West Virginia coal country learn more...


Food, Friendship, and Inequality
Author: Alice P. Julier
Pub Date: June 2013

The social dynamics of shared meals learn more...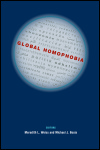 States, Movements, and the Politics of Oppression
Author: Edited by Meredith L. Weiss and Michael J. Bosia
Pub Date: November 2013

Causes and implications of the transnational diffusion of homophobia learn more...


Author: Edited by Nilda Flores-González, Anna Romina Guevarra, Maura Toro-Morn, and Grace Chang
Pub Date: August 2013

Interdisciplinary perspectives on an underrepresented labor force learn more...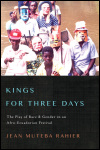 The Play of Race and Gender in an Afro-Ecuadorian Festival
Author: Jean Muteba Rahier
Pub Date: May 2013

A vibrant study of symbol and social significance in one of Ecuador's black populations learn more...


The Old African American Hoodoo System
Author: Katrina Hazzard-Donald
Pub Date: January 2013

A bold new reconsideration of Hoodoo belief and practice learn more...


Author: Erica Lorraine Williams
Pub Date: December 2013

How sexism, racism, and socio-economic inequality interact in the Brazilian sex industry learn more...


Klezmer, Polka, Tango, Zydeco, and More!
Author: Edited by Helena Simonett
Pub Date: October 2012

The accordion in the new world learn more...


A Cultural History of Touch
Author: Constance Classen
Pub Date: May 2012

How did the past feel? learn more...


Author: Edited by Carol Williams
Pub Date: November 2012

The working lives of Indigenous women learn more...


1
2
3
4
5
6
7
8
9
10
Next