Previous
3
4
5
6
7
8
9
10
11
12
Next
Anthropology
Person and Ritual in Indigenous Chile
Author: Magnus Course
Pub Date: December 2011

A nuanced exploration of one of the largest and least understood indigenous peoples learn more...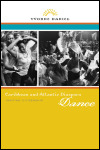 Author: Yvonne Daniel
Pub Date: December 2011

A vital resource for historical and contemporary Caribbean dance practices learn more...


The Public Memory of Mittelbau-Dora
Author: Gretchen Schafft and Gerhard Zeidler
Pub Date: March 2011

Exploring the political and cultural layers of memory and commemoration learn more...


People and Power in Ecuador
Author: Norman E. Whitten Jr. and Dorothea Scott Whitten
Pub Date: June 2011

A unique examination of ethnography as a theory-constructive endeavor focused on indigenous and Afro-descended Ecuadorian people learn more...


The Sculptures of Malvina Hoffman
Author: Marianne Kinkel
Pub Date: November 2011

How one set of anthropological sculptures deeply influenced modern racial perceptions learn more...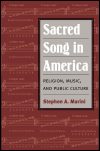 Religion, Music, and Public Culture
Author: Stephen A. Marini
Pub Date: Cloth: 2003; Paper: 2011

Exploring sacred song as an integral element of religious culture in America learn more...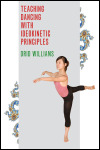 Author: Drid Williams
Pub Date: August 2011

A personal account of teaching and learning dance according to ideokinetic principles learn more...


Author: Edited by Linda L. Layne, Sharra L. Vostral, and Kate Boyer
Pub Date: June 2010

A multi-voiced debate on technologies designed to improve women's lives learn more...


Interrogating the African Diaspora
Author: Edited by Jean Muteba Rahier, Percy C. Hintzen, and Felipe Smith
Pub Date: November 2010

Locating and connecting diasporic identities on the global scene learn more...


Author: Edited by Mérida M. Rúa
Pub Date: March 2010

Highlighting the influential work of a pioneering Latina ethnographer learn more...


Previous
3
4
5
6
7
8
9
10
11
12
Next