Previous
3
4
5
6
7
8
9
10
11
12
Next
Anthropology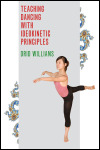 Author: Drid Williams
Pub Date: August 2011

A personal account of teaching and learning dance according to ideokinetic principles learn more...


Author: Edited by Linda L. Layne, Sharra L. Vostral, and Kate Boyer
Pub Date: June 2010

A multi-voiced debate on technologies designed to improve women's lives learn more...


Interrogating the African Diaspora
Author: Edited by Jean Muteba Rahier, Percy C. Hintzen, and Felipe Smith
Pub Date: November 2010

Locating and connecting diasporic identities on the global scene learn more...


Author: Edited by Mérida M. Rúa
Pub Date: March 2010

Highlighting the influential work of a pioneering Latina ethnographer learn more...


Author: Edited by John Morgan O'Connell and Salwa El-Shawan Castelo-Branco
Pub Date: October 2010

A timely exploration of music's role in conflict situations across the globe learn more...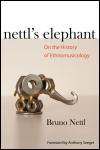 On the History of Ethnomusicology
Author: Bruno Nettl
Pub Date: September 2010

A highly personal guide to the evolution of the field learn more...


Entitlement Claims and the Critique of Empathy
Author: Amy Shuman
Pub Date: 2010

A critical assessment of collective memories, small world stories, and other allegories of everyday life learn more...


Democracy, Place, and Global Justice
Author: Herbert Reid and Betsy Taylor
Pub Date: March 2010

An empowering application of critical social and ecological theory learn more...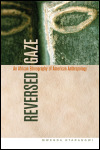 An African Ethnography of American Anthropology
Author: Mwenda Ntarangwi
Pub Date: December 2010

A provocative perspective on the Western culture of anthropology learn more...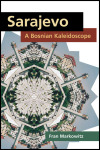 Author: Fran Markowitz
Pub Date: May 2010

Sarajevo: Contradictory legacies, vibrant multiethnicities learn more...


Previous
3
4
5
6
7
8
9
10
11
12
Next