Archaeology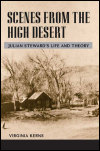 Julian Steward's Life and Theory
Author: Virginia Kerns
Pub Date: January 2009

A thorough analysis of Julian Steward's life and work and the history of the discipline of anthropology during his lifetime learn more...


Author: Sarah U. Wisseman
Pub Date: November 2003

This book describes the virtual unwrapping of an Egyptian mummy (an autopsy by computer). learn more...


Author: Edited by Benita J. Howell
Pub Date: February 2002

learn more...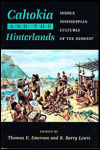 Middle Mississippian Cultures of the Midwest
Author: Edited by Thomas E. Emerson and R. Barry Lewis
Pub Date: November 2000

One of the essential volumes that attempt to explore and explain this largest of all Native American Archeological sites learn more...


Author: Biloine Whiting Young and Melvin L. Fowler
Pub Date: 2000

learn more...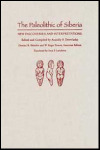 New Discoveries and Interpretations
Author: Edited and Compiled by Anatoli P. Derev'anko
Pub Date: 1998

learn more...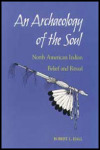 North American Indian Belief and Ritual
Author: Robert L. Hall
Pub Date: 1997

learn more...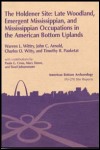 Late Woodland, Emergent Mississippian, and Mississippian Occupations in the American Bottom Uplands (11-S-685). Vol. 26
Author: Warren L. Wittry, John C. Arnold, Charles O. Witty, and Timothy R. Pauketat
Pub Date: 1994

learn more...



The Illinois Country and the Western Great Lakes
Author: Edited by John A. Walthall
Pub Date: 1991

learn more...



An Archaeological and Historical Examination of Drax Hall Plantation, St. Ann's Bay, Jamaica
Author: Douglas V. Armstrong
Pub Date: 1990

learn more...