Page:
1
2
3
4
5
6
7
Art
Author: Archie Green
Pub Date: 2007

The art, craft, and social history behind tin men learn more...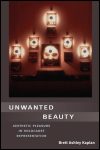 Aesthetic Pleasure in Holocaust Representation
Author: Brett Ashley Kaplan
Pub Date: December 2007

Getting to the bottom of controversial debates over artistic depictions of the Holocaust learn more...



The Creation and Marketing of the Femme Fatale
Author: Elizabeth K. Menon
Pub Date: May 2006

French print media and the image of the "depraved" woman in the Belle Epoque learn more...



The Art of Frank V. Dudley
Author: Edited by James R. Dabbert with J. Ronald Engel, Joan Gibb Engel, Wendy Greenhouse, and William Gerdts
Pub Date: October 2006

A native Midwesterner's timeless portrayals of a fragile sanctuary learn more...



The Great Columns of Joliet
Author: Friends of Community Public Art
Pub Date: October 2006

A unique look at public art in Illinois learn more...



A Cultural History of Thirties Photography
Author: John Raeburn
Pub Date: April 2006

A comprehensive cultural and artistic history of photography in its most dynamic decade learn more...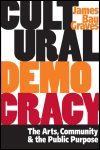 The Arts, Community, and the Public Purpose
Author: James Bau Graves
Pub Date: December 2005

How America shortchanges the arts and community, and what can be done about it learn more...



The Rich Life and the Dance
Author: Eunice Dauterman Maguire
Pub Date: August 2005

An ancient time brought to life by textiles learn more...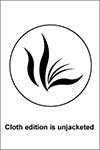 Author: Douglas Garofalo
Pub Date: February 2004

The powerful visual story of the design and construction process of the architectural project at Chicago's Museum of Contemporary Art plaza learn more...



Author: Zoo Portraits by Frank Noelker
Pub Date: June 2004

Captivating photos that look into the hearts of zoo animals learn more...


Page:
1
2
3
4
5
6
7