Page:
1
2
3
4
5
Caribbean Studies
Race and Identity in the Visual Culture of Santo Domingo
Author: Rachel Afi Quinn
Pub Date: July 2021

Dominican women being seen—and seeing themselves—in popular culture learn more...


La creación de un ícono puertorriqueño
Author: Vanessa Pérez-Rosario
Pub Date: November 2021

La biografía de la escritora y activista puertorriqueña, ahora disponible en español learn more...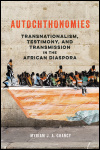 Transnationalism, Testimony, and Transmission in the African Diaspora
Author: Myriam J. A. Chancy
Pub Date: March 2020

A daring new approach to understanding African diasporic culture learn more...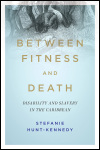 Disability and Slavery in the Caribbean
Author: Stefanie Hunt-Kennedy
Pub Date: April 2020

Challenging how we think about race and disability learn more...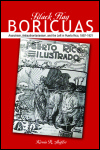 Anarchism, Antiauthoritarianism, and the Left in Puerto Rico, 1897-1921
Author: Kirwin R. Shaffer
Pub Date: Cloth: June 2013; Paper: September 2020

Transnational networks of radicalism in the Caribbean learn more...


How Black Women Transformed Citizenship in the French Empire
Author: Annette K. Joseph-Gabriel
Pub Date: January 2020

The work and thought of seven black women in the fight against colonialism learn more...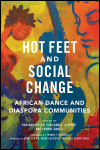 African Dance and Diaspora Communities
Author: Edited by Kariamu Welsh, Esailama G. A. Diouf, and Yvonne Daniel
Pub Date: November 2019

Indelible stories of living African dance within the African diaspora learn more...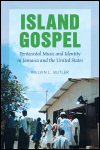 Pentecostal Music and Identity in Jamaica and the United States
Author: Melvin L. Butler
Pub Date: November 2019

A rare look at Jamaican Pentecostals and their music learn more...


Author: Edited by Robert B. Winans
Pub Date: September 2018

West African precursors, African-Caribbean origins, North American journeys learn more...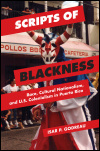 Race, Cultural Nationalism, and U.S. Colonialism in Puerto Rico
Author: Isar P. Godreau
Pub Date: February 2015

Ideas of blackness, whiteness, and racial mixture in a Puerto Rican barrio learn more...


Page:
1
2
3
4
5