Page:
1
2
3
German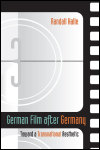 Toward a Transnational Aesthetic
Author: Randall Halle
Pub Date: July 2008

An analysis of the transformation from a national to transnational film industry in Europe learn more...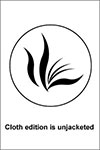 Author: New Critical Text, Translation, Annotations, and Indices by Robert Forgács
Pub Date: June 2007

New scholarship on sixteenth-century composer and theorist Gallus Dressler learn more...


Author: Rick Kuhn
Pub Date: December 2007

The first comprehensive English-language Grossman biography learn more...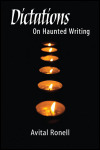 Author: Avital Ronell
Pub Date: July 2006

Channeling Goethe with one of literary criticism's most imaginative and inimitable mediums. learn more...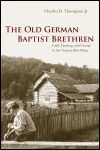 Faith, Farming, and Change in the Virginia Blue Ridge
Author: Charles D. Thompson Jr.
Pub Date: June 2006

A traditional community's struggle to define itself in the face of agricultural change learn more...


Author: Friedrich Nietzsche
Pub Date: 2006

The first English translation of Nietzsche's vital thinking on the pre-Platonics learn more...


Author: Henryk Broder
Pub Date: December 2004

Eighteen of Broder's essays from 1979 - 2001, exposing the contradictory attitudes of Germans toward the Jews and the hypocritical stances often assumed by the Jewish establishment in Germany. Broder is one of the most widely read essayist in Germany. His writing is described as sharp, colorful, funny and controversial. learn more...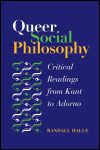 Critical Readings from Kant to Adorno
Author: Randall Halle
Pub Date: July 2004

An examination of how social philosophy in the writings of Kant, Hegel, Marx, Nietzsche define the parameters of desire from the perspective of queer theory. learn more...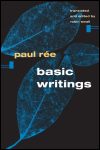 Author: Paul Rée
Pub Date: July 2003

The first English translations of two of the German philosopher Paul Ree's most important works learn more...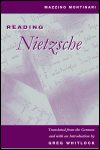 Author: Mazzino Montinari
Pub Date: March 2003

A collection of essays and lectures by one of the foremost Nietzsche scholars cast new light on Nietzsche's life and works learn more...


Page:
1
2
3