Page:
1
2
3
4
5
6
History, Am.: Civil War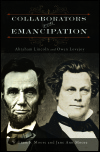 Abraham Lincoln and Owen Lovejoy
Author: William F. Moore and Jane Ann Moore
Pub Date: Cloth: 2014; Paper: February 2019

A look at how the fruitful relationship between Lincoln and an abolitionist minister helped end slavery learn more...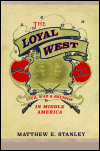 Civil War and Reunion in Middle America
Author: Matthew E. Stanley
Pub Date: February 2017

How an American borderland broke apart and pulled back together learn more...


Lincoln, Douglas, and the Battle over Freedom
Author: Graham A. Peck
Pub Date: October 2017

How the politics and political stakes surrounding slavery transformed the country learn more...


Spiritualism, Republicanism, and Radicalism in the Civil War Era
Author: Mark A. Lause
Pub Date: July 2016

Enlisting the dead to change the world of the living learn more...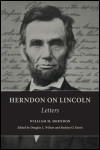 Author: William H. Herndon, edited by Douglas L. Wilson and Rodney O. Davis
Pub Date: February 2016

The definitive edition of one of the most important collections of primary source materials on Abraham Lincoln learn more...


The Dumville Family Letters
Author: Edited by Anne M. Heinz and John P. Heinz
Pub Date: March 2016

The intimate and the epic in the lives of four prairie women learn more...


The Civil War and the Making of an American Working Class
Author: Mark A. Lause
Pub Date: July 2015

National catastrophe and the evolution of the labor movement learn more...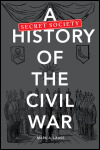 Author: Mark A. Lause
Pub Date: Cloth: 2011; Paper: September 2014

Unraveling the influence and power of antebellum secret societies learn more...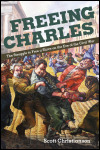 The Struggle to Free a Slave on the Eve of the Civil War
Author: Scott Christianson
Pub Date: February 2010

The dramatic, daring rescue of a fugitive slave learn more...


Abraham Lincoln and the Ann Rutledge Legend
Author: John Evangelist Walsh
Pub Date: January 2009

Unraveling the fabled romance between Abraham Lincoln and Ann Rutledge learn more...


Page:
1
2
3
4
5
6