Page:
1
2
Holocaust Studies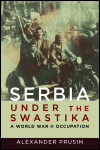 E-book Sale: $14.95
A World War II Occupation
Author: Alexander Prusin
Pub Date: July 2017

Acquiescence, collaboration, and resistance in WWII Serbia learn more...


E-book Sale: $14.95
Italy's Occupation of France
Author: Emanuele Sica
Pub Date: December 2015

A vivid tableau of how occupiers and the occupied clashed and collaborated during World War Two learn more...


E-book Sale: $19.95
The Public Memory of Mittelbau-Dora
Author: Gretchen Schafft and Gerhard Zeidler
Pub Date: March 2011

Exploring the political and cultural layers of memory and commemoration learn more...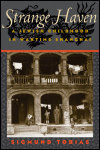 A Jewish Childhood in Wartime Shanghai
Author: Sigmund Tobias
Pub Date: February 2009

A poignant memoir of Jewish refugees living in Shanghai during World War II learn more...


E-book Sale: $14.95
From Nazi Tyranny to Japanese Terror
Author: Frank Ephraim
Pub Date: Cloth: 2003; Paper: 2008

A harrowing account of Jewish refugees in the Philippines learn more...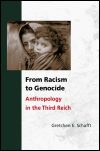 Anthropology in the Third Reich
Author: Gretchen E. Schafft
Pub Date: Cloth: 2004; Paper: 2007

Astounding new information about the role of anthropologists in Hitler's efforts to create a "master race" learn more...


Stories of Holocaust Rescue
Author: Ellen Land-Weber
Pub Date: 2007

Life-saving acts of heroism by ordinary people in the face of Nazi tyranny. learn more...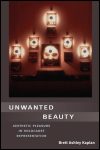 Aesthetic Pleasure in Holocaust Representation
Author: Brett Ashley Kaplan
Pub Date: December 2007

Getting to the bottom of controversial debates over artistic depictions of the Holocaust learn more...


Deception and Survival in the Holocaust
Author: Robert Melson
Pub Date: 2005

A unique, candid, sometimes funny, often frightening tale of sheer bravado and chutzpah--a dangerous play impeccably performed in the open on the Nazi stage by a courageous Jewish family learn more...


Author: Hermann Wygoda
Pub Date: August 2003

The defiant Polish Jewish hero who commanded Italian resistance fighters during WWII learn more...


Page:
1
2