Page:
1
2
3
4
5
6
Judaic Studies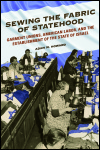 Garment Unions, American Labor, and the Establishment of the State of Israel
Author: Adam M. Howard
Pub Date: December 2017

Tailoring a movement dedicated to the idea of a Jewish homeland learn more...


The Life and Times of a Piano Virtuoso
Author: Beth Abelson Macleod
Pub Date: July 2015

The dynamic life of a brilliant turn-of-the-century musician learn more...


Yiddish and Italian Anarchism in America
Author: Kenyon Zimmer
Pub Date: July 2015

The worlds that anarchists left behind, the worlds in which they lived, and the worlds they strove to create learn more...


Letters across the Borders of Nazi Germany
Author: Edited by Hedda Kalshoven
Pub Date: June 2014

How a family with members in Germany and in occupied Netherlands responded to the Nazi regime, World War II, and its aftermath learn more...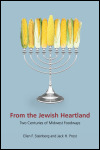 Two Centuries of Midwest Foodways
Author: Ellen F. Steinberg and Jack H. Prost
Pub Date: Cloth: 2011; Paper: February 2013

Uncovering the vibrant culinary culture of Jewish cooking in the Midwest learn more...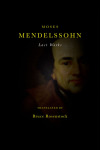 Author: Moses Mendelssohn
Pub Date: June 2012

Newly translated treatises from the great Enlightenment thinker learn more...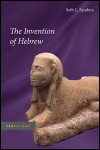 Author: Seth L. Sanders
Pub Date: Cloth: 2009; Paper: 2011

How choosing a language created a people learn more...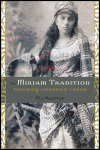 Author: Cia Sautter
Pub Date: December 2010

Highlighting the importance of song and dance rituals to Sephardic Jewish religious practices learn more...


Author: Irving Cutler
Pub Date: Cloth: 1996; Paper: 2009

The fascinating, fully illustrated story of Chicago's vibrant Jewish community learn more...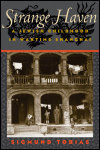 A Jewish Childhood in Wartime Shanghai
Author: Sigmund Tobias
Pub Date: February 2009

A poignant memoir of Jewish refugees living in Shanghai during World War II learn more...


Page:
1
2
3
4
5
6