Page:
1
2
3
4
5
6
Judaic Studies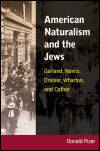 Garland, Norris, Dreiser, Wharton, and Cather
Author: Donald Pizer
Pub Date: July 2008

A penetrating study of the anti-Semitic attitudes held by major American naturalist authors learn more...


From Nazi Tyranny to Japanese Terror
Author: Frank Ephraim
Pub Date: Cloth: 2003; Paper: 2008

A harrowing account of Jewish refugees in the Philippines learn more...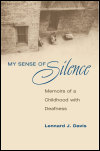 Memoirs of a Childhood with Deafness
Author: Lennard J. Davis
Pub Date: 2008

A beautifully told and unique recollection of life as the child of immigrant Jews in the Bronx and as the child of deaf parents learn more...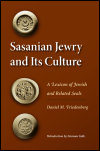 A Lexicon of Jewish and Related Seals
Author: Daniel M. Friedenberg
Pub Date: April 2008

An impressive collection of Jewish seals from the Sasanian Empire learn more...


Author: Egal Feldman
Pub Date: 2007

A lively account of the hard path away from mutual suspicion toward reconciliation. learn more...


Author: Rick Kuhn
Pub Date: December 2007

The first comprehensive English-language Grossman biography learn more...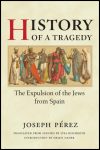 The Expulsion of the Jews from Spain
Author: Joseph Pérez
Pub Date: March 2007

A concise retelling of the Sephardic Jews' grim story learn more...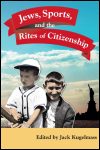 Author: Edited by Jack Kugelmass
Pub Date: December 2007

How sports act as a path toward citizenship for minority populations learn more...


Bessie Abramowitz Hillman and the Making of the Amalgamated Clothing Workers of America
Author: Karen Pastorello
Pub Date: March 2007

The extraordinary life of labor activist, immigrant, and feminist, Bessie Abramowitz Hillman learn more...


Stories of Holocaust Rescue
Author: Ellen Land-Weber
Pub Date: 2007

Life-saving acts of heroism by ordinary people in the face of Nazi tyranny. learn more...


Page:
1
2
3
4
5
6