Page:
1
2
3
4
5
6
Mormon Studies
Author: Edited by Dean L. May and Reid L. Neilson with Richard Lyman Bushman, Jan Shipps, and Thomas G. Alexander
Pub Date: May 2006

Twenty-one eminent non-Mormon historians' "outsider" perspectives on Mormon history learn more...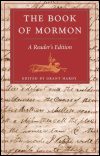 Author: Edited by Grant Hardy
Pub Date: Cloth: 2003; Paper: 2005

A reader-friendly edition of the Book of Mormon, for Mormons as well as non-Mormons learn more...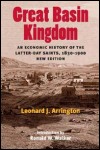 An Economic History of the Latter-day Saints, 1830-1900, New Edition
Author: Leonard J. Arrington
Pub Date: December 2005

An expansive masterpiece from a renowned historian learn more...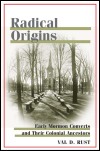 Early Mormon Converts and Their Colonial Ancestors
Author: Val D. Rust
Pub Date: June 2004

The genological beginings of the Mormon religion from the radical Protestant Reformation movement in New England learn more...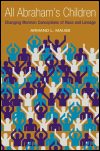 Changing Mormon Conceptions of Race and Lineage
Author: Armand L. Mauss
Pub Date: April 2003

Example of Mormon beliefs and behavior towards minorities learn more...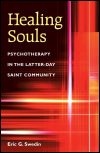 Psychotherapy in the Latter-day Saint Community
Author: Eric G. Swedin
Pub Date: October 2003

How religious traditions and psycholotherapy have influenced each other in the Mormon culture. learn more...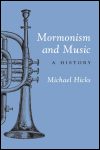 Author: Michael Hicks
Pub Date: September 2003

A history of the Mormon faith and people as they use the art of music to define and re-define their religious identity learn more...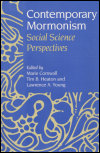 Social Science Perspectives
Author: Edited by Marie Cornwall, Tim B. Heaton, and Lawrence A. Young
Pub Date: 2001

learn more...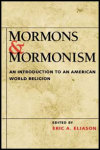 An Introduction to an American World Religion
Author: Edited by Eric A. Eliason
Pub Date: March 2001

Key essays by leading scholars on the history, foundational ideas and practices, and worldwide expansion of the Church of Jesus Christ of Latter-day Saints learn more...


Utah Territory during the Civil War
Author: E. B. Long
Pub Date: September 2001

learn more...


Page:
1
2
3
4
5
6