1
2
3
4
5
6
7
8
9
10
Next
Religion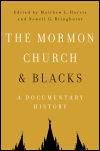 Author: Edited by Matthew L. Harris and Newell G. Bringhurst
Pub Date: December 2015

Assembling the record of a Mormon controversy learn more...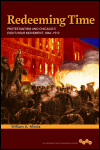 Protestantism and Chicago's Eight-Hour Movement, 1866-1912
Author: William A. Mirola
Pub Date: January 2015

The role clergy played and didn't play in one of organized labor's greatest victories learn more...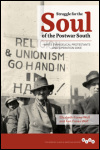 White Evangelical Protestants and Operation Dixie
Author: Elizabeth Fones-Wolf and Ken Fones-Wolf
Pub Date: April 2015

Religion's role in the ill-fated struggle to unionize white workers in the South learn more...


Dwelling in Faith and Doubt
Author: Madhuri M. Yadlapati
Pub Date: January 2014

The shortcomings of skepticism and dogma, the enrichment of faith through doubt, and a "middle way" to hope learn more...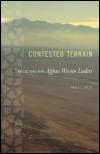 Reflections with Afghan Women Leaders
Author: Sally L. Kitch
Pub Date: November 2014

A provocative exploration of women's lives in today's Afghanistan learn more...


Author: Dana Greene
Pub Date: Cloth: 2012; Paper: November 2014

The powerful interconnections of poet Denise Levertov's life and work learn more...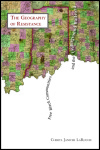 The Geography of Resistance
Author: Cheryl Janifer LaRoche
Pub Date: January 2014

Uncovering the landscape of the Underground Railroad learn more...



Author: Edited by Andrew Linzey
Pub Date: 2014

An interdisciplinary compendium of worldwide animal rights issues learn more...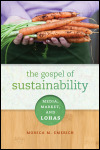 Author: Monica M. Emerich
Pub Date: Cloth: 2011; Paper: 2014

The interlocking roles of media, marketplace, and sustainability learn more...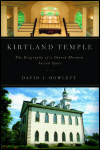 The Biography of a Shared Mormon Sacred Space
Author: David J. Howlett
Pub Date: June 2014

A groundbreaking biography of one of Mormonism's holiest shrines learn more...


1
2
3
4
5
6
7
8
9
10
Next