1
2
3
4
5
6
7
8
9
10
Next
Sports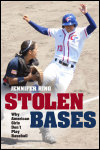 Why American Girls Don't Play Baseball
Author: Jennifer Ring
Pub Date: Cloth: 2009; Paper: February 2013

A revealing look at the history of women's exclusion from America's national pastime learn more...



The Chicago Cubs' Glory Years, 1870-1945
Author: Edited by Randy Roberts and Carson Cunningham
Pub Date: January 2012

The early days and glory days of the Chicago Cubs learn more...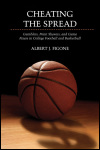 Gamblers, Point Shavers, and Game Fixers in College Football and Basketball
Author: Albert J. Figone
Pub Date: December 2012

College sports' ignominious history of game fixing learn more...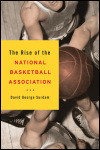 Author: David George Surdam
Pub Date: November 2012

How the NBA went from nothing . . . to "nothing but net" learn more...


A History of Big-Time College Athletic Reform
Author: Ronald A. Smith
Pub Date: December 2011

A rigorous investigation of reform in college sports learn more...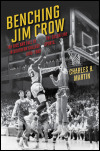 The Rise and Fall of the Color Line in Southern College Sports, 1890-1980
Author: Charles H. Martin
Pub Date: August 2010

A benchmark study of racial exclusion in college athletics learn more...



High School Football in Illinois
Author: Taylor H. A. Bell
Pub Date: August 2010

A colorful history of high school football in Illinois learn more...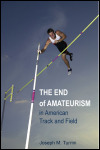 Author: Joseph M. Turrini
Pub Date: May 2010

How the stars of track and field won control of their sport learn more...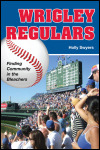 Finding Community in the Bleachers
Author: Holly Swyers
Pub Date: August 2010

A unique exploration of creating community in a fragmented world learn more...


100 Years of Sports in the Windy City
Author: Edited by Steven A. Riess and Gerald R. Gems
Pub Date: February 2009

A celebration of the fast, the strong, the agile, and the tricky throughout Chicago's storied sports history learn more...


1
2
3
4
5
6
7
8
9
10
Next