1
2
3
4
5
6
7
8
9
10
Next
Browse by Title - A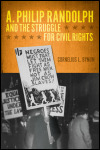 Author: Cornelius L. Bynum
Pub Date: January 2010

Chronicling the development of Randolph's political and racial ideology learn more...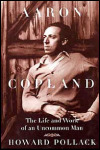 The Life and Work of an Uncommon Man
Author: Howard Pollack
Pub Date: April 2000

The celebrated biography of the American composer and his music learn more...



Author: Leta E. Miller
Pub Date: September 2014

The first full-length biography of the Pulitzer Prize-winning composer learn more...


Author: Mehrnaz Saeed-Vafa and Jonathan Rosenbaum
Pub Date: March 2018

New conversations on the Iranian filmmaking legend learn more...


Author: Nicole Brenez
Pub Date: January 2007

A cinema of negation learn more...



Author: Edited by Gregory G. Butler, George B. Stauffer, and Mary Dalton Greer
Pub Date: July 2008

Exploring Bach's enduring importance learn more...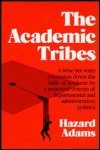 Author: Hazard Adams
Pub Date: 1988

The classic satire on the idiosyncrasies of academia learn more...



Author: Albert Abramson
Pub Date: 1994

learn more...


Klezmer, Polka, Tango, Zydeco, and More!
Author: Edited by Helena Simonett
Pub Date: October 2012

The accordion in the new world learn more...


How Japanese Americans Obtained Redress
Author: Mitchell T. Maki, Harry H. L. Kitano, and S. Megan Berthold
Pub Date: 1999

A grassroots reparations campaign and the Japanese American fight for justice learn more...


1
2
3
4
5
6
7
8
9
10
Next