1
2
3
4
5
6
7
8
9
10
Next
Browse by Title - F
Author: Carl Sandburg
Pub Date: 1988

A collection of the great poet's fanciful nonsense pieces learn more...


Author: James T. Farrell
Pub Date: July 2008

A sprawling tale of immigrant families' struggles with harsh urban realities learn more...


Author: Loyal Jones
Pub Date: 1999

learn more...


E-book Sale: $19.95

Author: Edited by Nick Salvatore
Pub Date: February 2007

Catholicism's impact on the lives and work of professional historians. learn more...


Deception and Survival in the Holocaust
Author: Robert Melson
Pub Date: 2005

A unique, candid, sometimes funny, often frightening tale of sheer bravado and chutzpah--a dangerous play impeccably performed in the open on the Nazi stage by a courageous Jewish family learn more...


Author: Jean La Marche
Pub Date: August 2008

Re-examining some of the most important western architecture of the twentieth century learn more...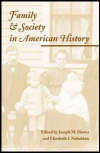 Author: Edited by Joseph M. Hawes and Elizabeth I. Nybakken
Pub Date: June 2001

This eclectic reader illuminates changes in the American family and presents some of the methods and approaches used to study families, showing how shifts in legal structures, ideas about medicine and health, gender roles, and other variables lead to changes in the structure and functioning of the family. learn more...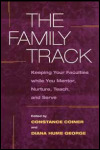 Keeping Your Faculties while You Mentor, Nurture, Teach, and Serve
Author: Edited by Constance Coiner and Diana Hume George
Pub Date: 1998

learn more...


E-book Sale: $14.95
Newspapers and the Coming of the Civil War
Author: Lorman A. Ratner and Dwight L. Teeter Jr.
Pub Date: September 2004

America's newspapers and the country's descent into civil war learn more...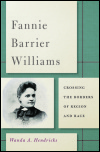 E-book Sale: $14.95
Crossing the Borders of Region and Race
Author: Wanda A. Hendricks
Pub Date: January 2014

The biography of a key activist of the Progressive Era learn more...


1
2
3
4
5
6
7
8
9
10
Next