Page:
1
2
3
4
5
6
7
8
Browse by Title - G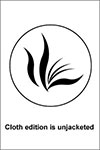 Author: New Critical Text, Translation, Annotations, and Indices by Robert Forgács
Pub Date: June 2007

New scholarship on sixteenth-century composer and theorist Gallus Dressler learn more...


E-book Sale: $19.95
Dealing in Contingency in a Greek City
Author: Thomas M. Malaby
Pub Date: May 2003

How individuals and groups confront uncertainty in all areas of their lives learn more...


E-book Sale: $19.95
Sport Celebrity and the Laws of Reputation
Author: Sarah K. Fields
Pub Date: May 2016

The evolving legal definition of "out of bounds" learn more...


E-book Sale: $19.95
Gender, Childhood, and Politics in Balinese Music Ensembles
Author: Sonja Lynn Downing
Pub Date: November 2019

The girls and young women reshaping gamelan in Bali learn more...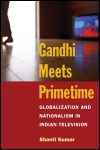 E-book Sale: $19.95
Globalization and Nationalism in Indian Television
Author: Shanti Kumar
Pub Date: January 2006

Charting the transformations of Indian popular culture through a politico-cultural analysis of its electronic media learn more...



Medical Care during the American Civil War
Author: Frank R. Freemon
Pub Date: July 2001

An unusually powerful medical history and photodocumentary of the field hospitals, injuries, primitive treatments, and the dedicated medical personnel who fought the war against death behind both sides in the Civil War learn more...


Alternatives to Traditional Criminology
Author: Edited by John M. Hagedorn
Pub Date: December 2007

Understanding world-wide gangs through the lens of globalization learn more...


Author: Marcia J. Citron
Pub Date: December 2000

Well written and consistently provocative, Gender and the Musical Canon is a comprehensive and balanced study of women composers and their music. A classic in gender studies in music, it is nonetheless accessible for musically educated lay reader. learn more...


Author: Edited by Wendy J. Deichmann Edwards and Carolyn De Swarte Gifford
Pub Date: March 2003

The first book devoted to the study of gender in the social gospel movement in North America learn more...


The Dynamics of Job Segregation by Sex during World War II
Author: Ruth Milkman
Pub Date: 1987

Women war workers and their struggles against secondary status learn more...


Page:
1
2
3
4
5
6
7
8