Page:
1
2
3
4
5
6
7
8
9
Browse by Title - H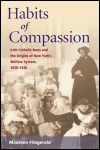 Irish Catholic Nuns and the Origins of New York's Welfare System, 1830-1920
Author: Maureen Fitzgerald
Pub Date: February 2006

The Irish-Catholic Sisters' critical contributions to charitable care in America learn more...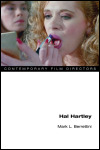 E-book Sale: $14.95

Author: Mark L. Berrettini
Pub Date: February 2011

Examining a director whose work shrewdly eschews cinematic realism learn more...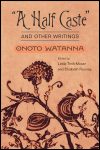 E-book Sale: $19.95

Author: Onoto Watanna
Pub Date: January 2003

Short stories and essays by the half-Chinese woman who remade herself as Japanese learn more...


Contexts and Texts of the Controversy about Women in England, 1540-1640
Author: Katherine Usher Henderson and Barbara F. McManus
Pub Date: 1985

learn more...



Author: Edna Ferber
Pub Date: January 2003

Collection of Ferber stories. learn more...


Author: Hamlin Garland
Pub Date: April 2010

Preserving the spirit and personal convictions of the Midwest's outspoken native son learn more...



E-book Sale: $14.95
Personal Accounts by Women in SNCC
Author: Edited by Faith S. Holsaert, Martha Prescod Norman Noonan, Judy Richardson, Betty Garman Robinson, Jean Smith Young, and Dorothy M. Zellner
Pub Date: Cloth: 2010; Paper: August 2012

An unprecedented women's history of the Civil Rights Movement, from sit-ins to Black Power learn more...



Commitment amid Complexity
Author: Steven R. Carter
Pub Date: 1991

learn more...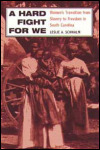 Women's Transition from Slavery to Freedom in South Carolina
Author: Leslie A. Schwalm
Pub Date: 1997

How African American women defined, embraced, and defended freedom learn more...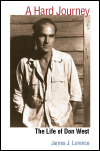 Author: James J. Lorence
Pub Date: Cloth: 2007; Paper: 2010

The biography of a pioneering figure in twentieth-century Southern radicalism learn more...


Page:
1
2
3
4
5
6
7
8
9