Page:
1
2
Browse by Title - Q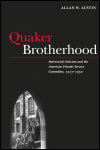 Interracial Activism and the American Friends Service Committee, 1917-1950
Author: Allan W. Austin
Pub Date: October 2012

The links among religion, race relations, and peace activism learn more...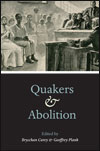 Author: Edited by Brycchan Carey and Geoffrey Plank
Pub Date: Cloth: 2014; Paper: February 2018

The controversies that roiled the Quaker antislavery movement learn more...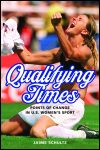 Points of Change in U.S. Women's Sport
Author: Jaime Schultz
Pub Date: March 2014

How technologies and trends challenge the boundaries for women in sport learn more...


Dynamics of Illegalization, Detention, and Deportation
Author: Edited by Eithne Luibhéid and Karma R. Chávez
Pub Date: October 2020

Centering the experiences of LGBTQ migrants and communities resisting learn more...


Author: Shana Goldin-Perschbacher
Pub Date: January 2022

learn more...


Author: Edited by Sophie Fuller and Lloyd Whitesell
Pub Date: August 2008

Exploring the relationship between queer sexuality and music in the late nineteenth and early twentieth century learn more...



Author: George E. Haggerty
Pub Date: July 2006

Discovering gothic fiction's role in the development of sexuality learn more...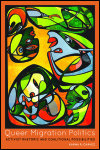 Activist Rhetoric and Coalitional Possibilities
Author: Karma R. Chávez
Pub Date: November 2013

Linking activism in queer politics and immigration learn more...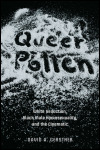 White Seduction, Black Male Homosexuality, and the Cinematic
Author: David A. Gerstner
Pub Date: March 2011

A provocative triptych of black queer desire, articulated through aesthetic works and experiences learn more...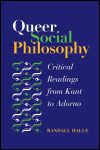 Critical Readings from Kant to Adorno
Author: Randall Halle
Pub Date: July 2004

An examination of how social philosophy in the writings of Kant, Hegel, Marx, Nietzsche define the parameters of desire from the perspective of queer theory. learn more...


Page:
1
2