1
2
3
4
5
6
7
8
9
10
Next
Browse by Title - R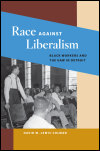 Black Workers and the UAW in Detroit
Author: David M. Lewis-Colman
Pub Date: June 2008

An in-depth chronicle of the black labor movement in Detroit learn more...


Asian Americans, Latinos, and Whites in a Los Angeles Suburb
Author: Leland T. Saito
Pub Date: 1998

Navigating a brave new world of multiethnic complexity in southern California learn more...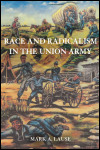 Author: Mark A. Lause
Pub Date: Cloth: 2009; Paper: February 2013

The untold story of the common efforts of whites, blacks, and Indians on the Civil War's western front learn more...



Work, Community, and Protest in Cincinnati, 1820-1970
Author: Edited by Henry Louis Taylor, Jr.
Pub Date: 1993

learn more...


Cultural Amnesia in the Academy
Author: Edited by Joseph Young and Jana Evans Braziel
Pub Date: June 2006

The hidden impact of race on modern ideals learn more...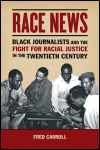 Black Journalists and the Fight for Racial Justice in the Twentieth Century
Author: Fred Carroll
Pub Date: November 2017

African American reporters covering history learn more...


Chicago in the Red Summer of 1919
Author: William M. Tuttle, Jr.
Pub Date: 1996

A vivid analysis of a volatile time in Chicago history learn more...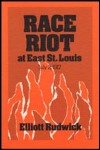 Author: Elliott Rudwick
Pub Date: 1982

learn more...


Author: Edited by Theodore Koditschek, Sundiata Keita Cha-Jua, and Helen A. Neville
Pub Date: September 2009

Examining the material conditions of race and its relation to class and gender learn more...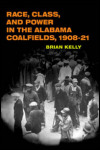 Author: Brian Kelly
Pub Date: April 2001

Focusing on the coalfields of Birmingham, Alabama, Brian Kelly presents new evidence of the role white elites played in fomenting racial discord at the bottom of southern society learn more...


1
2
3
4
5
6
7
8
9
10
Next