Browse by Title - Z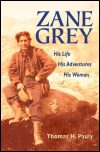 E-book Sale: $14.95
His Life, His Adventures, His Women
Author: Thomas H. Pauly
Pub Date: Cloth: 2005; Paper: 2007

The first accurate and thorough biography of the man behind the myths of the Old West learn more...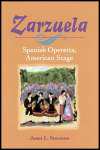 Spanish Operetta, American Stage
Author: Janet L. Sturman
Pub Date: October 2000

The music of a re-emerging Hispanic art form learn more...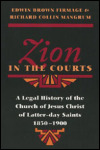 A Legal History of the Church of Jesus Christ of Latter-day Saints, 1830-1900
Author: Edwin Brown Firmage and Richard Collin Mangrum
Pub Date: June 2001

Explores the conflict between the Mormons' efforts to establish their own court system--one appropriate to the distinctive political, social, and economic practices they envisioned as Zion--and the pressures applied by the federal legal system to bring them to heel. learn more...


E-book Sale: $14.95
Race and Crisis Capitalism in Pop Culture
Author: Camilla Fojas
Pub Date: March 2017

The victims of capitalism and other catastrophes learn more...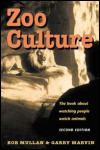 Author: Bob Mullan and Garry Marvin
Pub Date: 1998

learn more...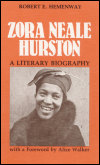 Author: Robert E. Hemenway
Pub Date: 1980

The life and work of the iconic author and intellectual learn more...