Page:
1
2
3
4
5
6
7
8
9
Browse by Author - A
The Fight for a New American Labor Movement
Author: Steven K. Ashby and C. J. Hawking
Pub Date: April 2009

A dramatic story of worker resistance in a pivotal labor struggle learn more...


Author: Mary Astell
Pub Date: September 2015

A facsimile edition of an overlooked feminist touchstone, with a new introduction learn more...


Author: Lonnie H. Athens
Pub Date: 1992

learn more...


Author: Lonnie Athens
Pub Date: 1997

learn more...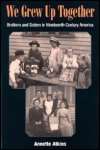 Brothers and Sisters in Nineteenth-Century America
Author: Annette Atkins
Pub Date: December 2001

The first book on 19th century siblings--as informative for today's families as it is accurate about those in the 19th century, Atkins shows how brothers and sisters provide vital familial links with each other that last. This book also tells good stories, and engages the reader in the lives of real people in the past. learn more...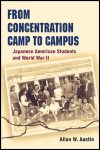 Japanese American Students and World War II
Author: Allan W. Austin
Pub Date: Cloth: 2004; Paper: 2007

Exploring racism and multiculturalism in WWII-era Japanese American student resettlement learn more...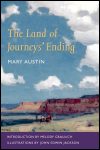 Author: Mary Austin
Pub Date: December 2003

With its indigenous peoples, whose life patterns and art forms reflected a long intimacy with the land, its permeable borderlands, its multiple languages and traditions, its long and complicated history of encounters between diverse peoples, its unique landscape and ecology, the Southwest offered, in Austin's view, a model for the future. learn more...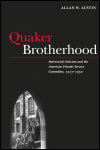 Interracial Activism and the American Friends Service Committee, 1917-1950
Author: Allan W. Austin
Pub Date: October 2012

The links among religion, race relations, and peace activism learn more...


Last Son of the Mormon Prophet
Author: Valeen Tippetts Avery
Pub Date: 1998

learn more...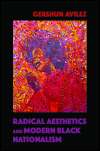 Author: GerShun Avilez
Pub Date: April 2016

The ways the Black Arts era influences African American literature, visual art, and cultural history learn more...


Page:
1
2
3
4
5
6
7
8
9