Previous
8
9
10
11
12
13
14
15
16
17
Browse by Author - C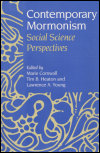 Social Science Perspectives
Author: Edited by Marie Cornwall, Tim B. Heaton, and Lawrence A. Young
Pub Date: 2001

learn more...


Organized Crime in Chicago Heights
Author: Louis Corsino
Pub Date: December 2014

The remarkably sordid past of a Chicago suburb learn more...



The History of Drugs and Alcohol in Major League Baseball
Author: Nathan Michael Corzine
Pub Date: February 2016

The hard realities of a game as American as red juice, white lines, and Vida Blue learn more...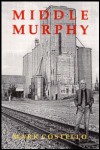 Author: Mark Costello
Pub Date: 1994

learn more...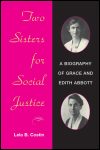 A Biography of Grace and Edith Abbott
Author: Lela B. Costin
Pub Date: August 2003

Contemporaries of Jane Addams, tackled issues of suffrage, workers rights, child labor laws, juvenial deliquency, prostitution, and immigration. Grace worked with the U.S. Children's Bureau and Edith helped found the University of Chicago School of Social Service Administration. learn more...


Cultural Perspectives on Wife Beating
Author: Edited by Dorothy Ayers Counts, Judith K. Brown, and Jacquelyn C. Campbell
Pub Date: 1999

learn more...


Person and Ritual in Indigenous Chile
Author: Magnus Course
Pub Date: December 2011

A nuanced exploration of one of the largest and least understood indigenous peoples learn more...


Native American Identity in the Press, 1820-90
Author: John M. Coward
Pub Date: 1999

learn more...


The Image of Native Americans in the Pictorial Press
Author: John M. Coward
Pub Date: July 2016

Sketching the form and figure of how whites came to see and understand Native Americans learn more...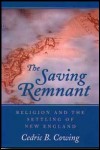 Religion and the Settling of New England
Author: Cedric B. Cowing
Pub Date: 1995

learn more...


Previous
8
9
10
11
12
13
14
15
16
17