Page:
1
2
3
4
5
Browse by Author - E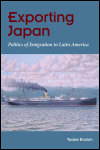 Politics of Emigration to Latin America
Author: Toake Endoh
Pub Date: April 2009

The untold history of the Japanese empire's expansionist migration to Latin America learn more...


From Nazi Tyranny to Japanese Terror
Author: Frank Ephraim
Pub Date: Cloth: 2003; Paper: 2008

A harrowing account of Jewish refugees in the Philippines learn more...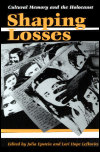 Cultural Memory and the Holocaust
Author: Edited by Julia Epstein and Lori Hope Lefkovitz
Pub Date: May 2001

Looking at works of art as well as family relationships, Shaping Losses explores how traumatic loss shapes personal and cultural identity. learn more...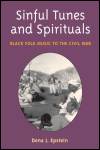 Black Folk Music to the Civil War
Author: Dena J. Epstein
Pub Date: September 2003

Classic study of black slave music in America learn more...


Author: Rosemary J. Erickson and Rita J. Simon
Pub Date: 1998

learn more...



Exercises and GIS Data to Accompany Urban Land Use Planning, Fifth Edition
Author: Ann-Margaret Esnard, Philip R. Berke, David R. Godschalk, and Edward J. Kaiser
Pub Date: April 2006

Exercises and problems to accompany the "bible" of urban planning learn more...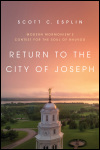 Modern Mormonism's Contest for the Soul of Nauvoo
Author: Scott C. Esplin
Pub Date: November 2018

The Midwest's Mormon Mecca and the question of "Whose Nauvoo?" learn more...


Moving with the Giants of Jazz, Swing, and Rhythm and Blues
Author: Joe Evans with Christopher Brooks
Pub Date: Cloth: 2008; Paper: 2011

The life and career of an important African American music executive, entrepreneur, and musician learn more...


The Long View of Race in America
Author: William McKee Evans
Pub Date: April 2009

A timely reframing of race in America learn more...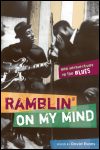 New Perspectives on the Blues
Author: Edited by David Evans
Pub Date: February 2008

An exceptionally diverse look at blues history, styles, and performances learn more...


Page:
1
2
3
4
5