Previous
5
6
7
8
9
10
11
12
13
14
Browse by Author - F
Raw Recruits at the Battle of Shiloh
Author: Joseph Allan Frank and George A. Reaves
Pub Date: March 2003

Study of the impact of one of the bloodiest battles in the Civil War on the soldiers who fought in it. learn more...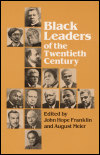 Author: Edited by John Hope Franklin and August Meier
Pub Date: 1982

learn more...


Life History and Selected Sermons
Author: Reverend C. L. Franklin
Pub Date: 1989

learn more...


Author: John Hope Franklin
Pub Date: April 2002

learn more...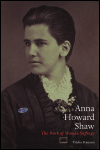 The Work of Woman Suffrage
Author: Trisha Franzen
Pub Date: March 2014

A biography of a daughter of the frontier and a lifelong working woman who headed an "alternative family" and supported universal suffrage as the head of the NAWSA learn more...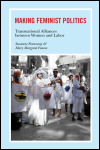 Transnational Alliances between Women and Labor
Author: Suzanne Franzway and Mary Margaret Fonow
Pub Date: March 2011

Applying feminist thinking to labor studies in a global context learn more...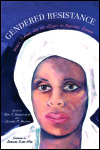 Women, Slavery, and the Legacy of Margaret Garner
Author: Edited by Mary E. Frederickson and Delores M. Walters
Pub Date: November 2013

Global and transhistorical perspectives on women's resistance to slavery learn more...


Northern Intellectuals and the Crisis of the Union
Author: George M. Fredrickson
Pub Date: 1993

learn more...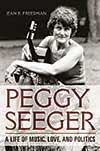 A Life of Music, Love, and Politics
Author: Jean R. Freedman
Pub Date: March 2017

The first full-length biography of the music legend learn more...


Girls and Sex Education before the 1960s
Author: Susan K. Freeman
Pub Date: July 2008

An informed perspective on sex education in the 1940s and 1950s learn more...


Previous
5
6
7
8
9
10
11
12
13
14