Previous
5
6
7
8
9
10
11
12
13
14
Browse by Author - F
Women's Activism and the Politics of Welfare, 1940-1971
Author: Natalie M. Fousekis
Pub Date: Cloth: 2011; Paper: February 2013

A revealing study of early child care political action and advocates in California learn more...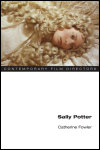 Author: Catherine Fowler
Pub Date: November 2008

Analyzing an influential film director's vivid deconstructions of gender and narrative learn more...


The Story of King Records
Author: Jon Hartley Fox
Pub Date: Cloth: 2009; Paper: August 2014

From James Brown to the Stanley Brothers, the glory years of a pioneering independent American record company learn more...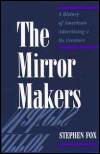 A History of American Advertising and Its Creators
Author: Stephen Fox
Pub Date: 1997

learn more...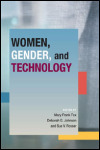 Author: Edited by Mary Frank Fox, Deborah G. Johnson, and Sue V. Rosser
Pub Date: 2006

An interdisciplinary investigation of the co-creation of gender and technology learn more...


Metamorphic Dance and Global Alchemy
Author: Sondra Fraleigh
Pub Date: September 2010

Tracing the international growth of a transformative Japanese dance form learn more...


Somatic Transformations through Dance, Yoga, and Touch
Author: Edited with Essays by Sondra Fraleigh
Pub Date: August 2015

Life-changing practices of movement and touch learn more...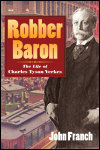 The Life of Charles Tyson Yerkes
Author: John Franch
Pub Date: Cloth: 2006; Paper: 2008

The epic story of an American visionary and scoundrel learn more...


Filipina Migrants and Transnational Families in the Digital Age
Author: Valerie Francisco-Menchavez
Pub Date: May 2018

Together but apart in a globalized world learn more...



Author: Waldo Frank
Pub Date: December 2003

Waldo Frank's 1923 novel "Holiday" is the compelling account of a Southern lynching presented through a white author's modernist, experimental style. Written by a white, middle class Jewish northerner educated at Yale posing as a black man while traveling with Jean Toomer. learn more...


Previous
5
6
7
8
9
10
11
12
13
14