1
2
3
4
5
6
7
8
9
10
Next
Browse by Author - H
Author: Stephen John Hartnett
Pub Date: April 2002

learn more...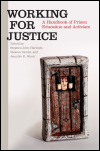 A Handbook of Prison Education and Activism
Author: Edited by Stephen John Hartnett, Eleanor Novek, and Jennifer K. Wood
Pub Date: August 2013

Practical approaches to prison education and advocacy learn more...


The Morality of Historical Knowledge and Christian Belief
Author: Van A. Harvey
Pub Date: 1996

learn more...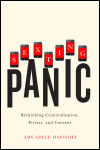 Rethinking Criminalization, Privacy, and Consent
Author: Amy Adele Hasinoff
Pub Date: April 2015

Finding reasonable solutions to the fear and frenzy surrounding digital social interactions learn more...



A Field Guide to Markers, Monuments, and Motifs
Author: Hal Hassen and Dawn Cobb
Pub Date: June 2017

A first-of-its-kind illustrated guide learn more...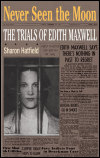 The Trials of Edith Maxwell
Author: Sharon Hatfield
Pub Date: May 2009

The stranger-than-fiction case of Appalachia's "slipper slayer" learn more...


A Military History of the Civil War
Author: Herman Hattaway and Archer Jones
Pub Date: 1991

learn more...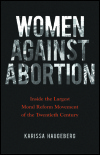 Inside the Largest Moral Reform Movement of the Twentieth Century
Author: Karissa Haugeberg
Pub Date: May 2017

A balanced and overdue portrait of the foot soldiers behind a potent American cause learn more...


WSM and the Making of Music City
Author: Craig Havighurst
Pub Date: Cloth: 2007; Paper: April 2013

How WSM put Nashville on the map of American entertainment learn more...


Author: Walter Havighurst
Pub Date: October 2001

learn more...


1
2
3
4
5
6
7
8
9
10
Next