1
2
3
4
5
6
7
8
9
10
Next
Browse by Author - H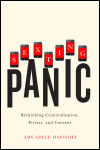 Rethinking Criminalization, Privacy, and Consent
Author: Amy Adele Hasinoff
Pub Date: April 2015

Finding reasonable solutions to the fear and frenzy surrounding digital social interactions learn more...



A Field Guide to Markers, Monuments, and Motifs
Author: Hal Hassen and Dawn Cobb
Pub Date: June 2017

A first-of-its-kind illustrated guide learn more...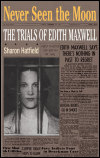 The Trials of Edith Maxwell
Author: Sharon Hatfield
Pub Date: May 2009

The stranger-than-fiction case of Appalachia's "slipper slayer" learn more...


A Military History of the Civil War
Author: Herman Hattaway and Archer Jones
Pub Date: 1991

learn more...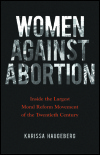 Inside the Largest Moral Reform Movement of the Twentieth Century
Author: Karissa Haugeberg
Pub Date: May 2017

A balanced and overdue portrait of the foot soldiers behind a potent American cause learn more...


WSM and the Making of Music City
Author: Craig Havighurst
Pub Date: Cloth: 2007; Paper: April 2013

How WSM put Nashville on the map of American entertainment learn more...


Author: Walter Havighurst
Pub Date: October 2001

learn more...


Author: Edited by Allan Havis
Pub Date: November 2001

learn more...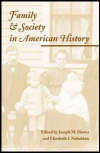 Author: Edited by Joseph M. Hawes and Elizabeth I. Nybakken
Pub Date: June 2001

This eclectic reader illuminates changes in the American family and presents some of the methods and approaches used to study families, showing how shifts in legal structures, ideas about medicine and health, gender roles, and other variables lead to changes in the structure and functioning of the family. learn more...


Author: Bess Lomax Hawes
Pub Date: April 2008

The personal account of a giant in American folklore and folk music learn more...


1
2
3
4
5
6
7
8
9
10
Next